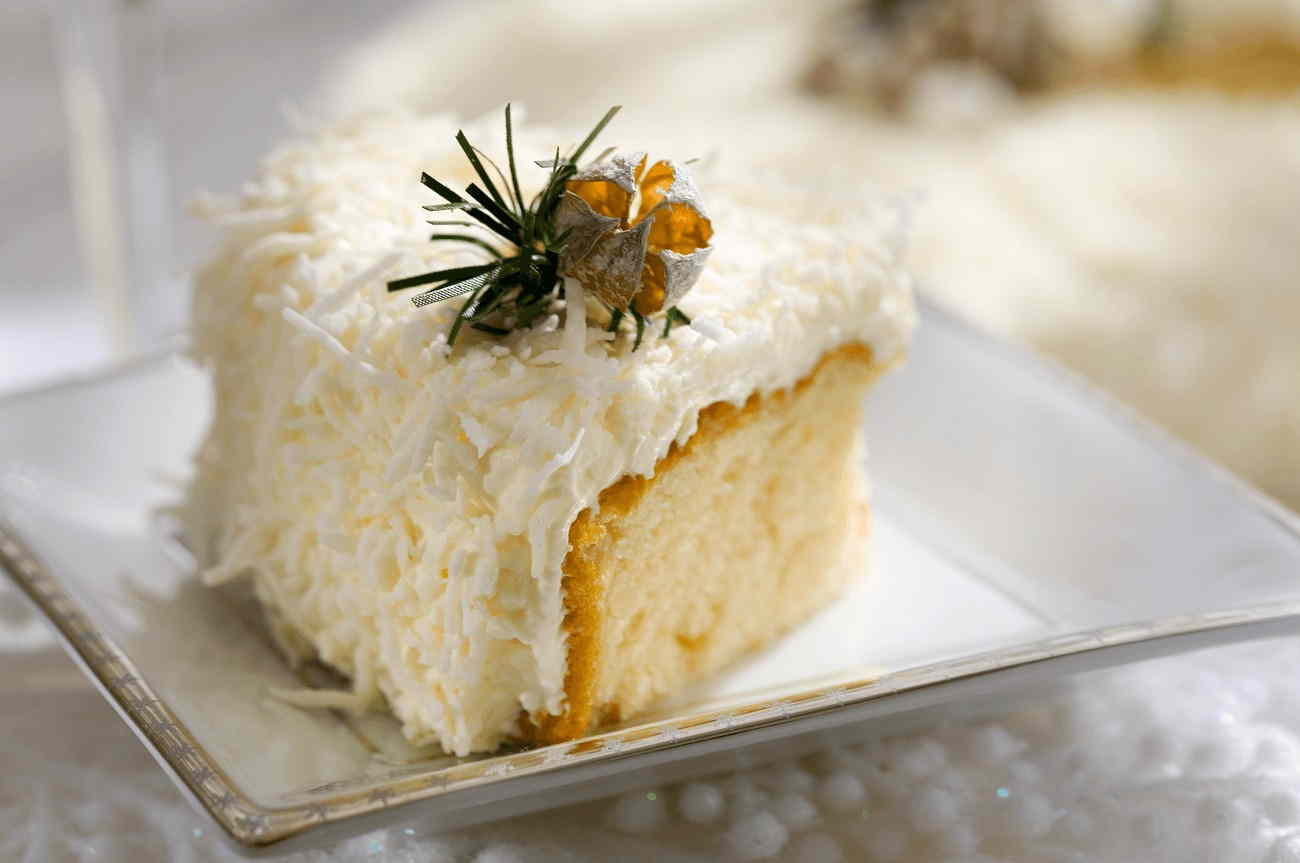 Walnuts are rich in omega-3 and omega-6 fatty acids, which reduce levels of "bad" cholesterol in the blood, preventing cardiovascular conditions. They're also high in vitamin B6, vitamin E and minerals, including magnesium, phosphorus and potassium.
Ingredients
2 cups pancake mix
4 eggs
¾ cup Nutrioli®
1¼ cups sugar
1 tsp baking powder
5 slices pineapple in light syrup (diced)
½ cup syrup from pineapple
1 tsp vanilla
2 TBSP butter
1 tsp ground cinnamon
¼ cup chopped walnuts
¼ cup shredded coconut
½ cup evaporated milk
Directions
Grease a rectangular cake pan with butter.
In a large bowl, beat together flour, eggs, Nutrioli®, ¾ cup sugar, baking powder, pineapple syrup and vanilla. When mixed, add diced pineapple and continue beating.
Pour mixture into cake pan, sprinkle with walnuts and coconut and bake at 350 °F for 35–45 minutes or until a toothpick inserted in center comes out clean.
Boil butter, evaporated milk and ½ cup sugar in a saucepan for several minutes. When cake comes out of the oven, spoon mixture over cake little by little, so mixture is absorbed.