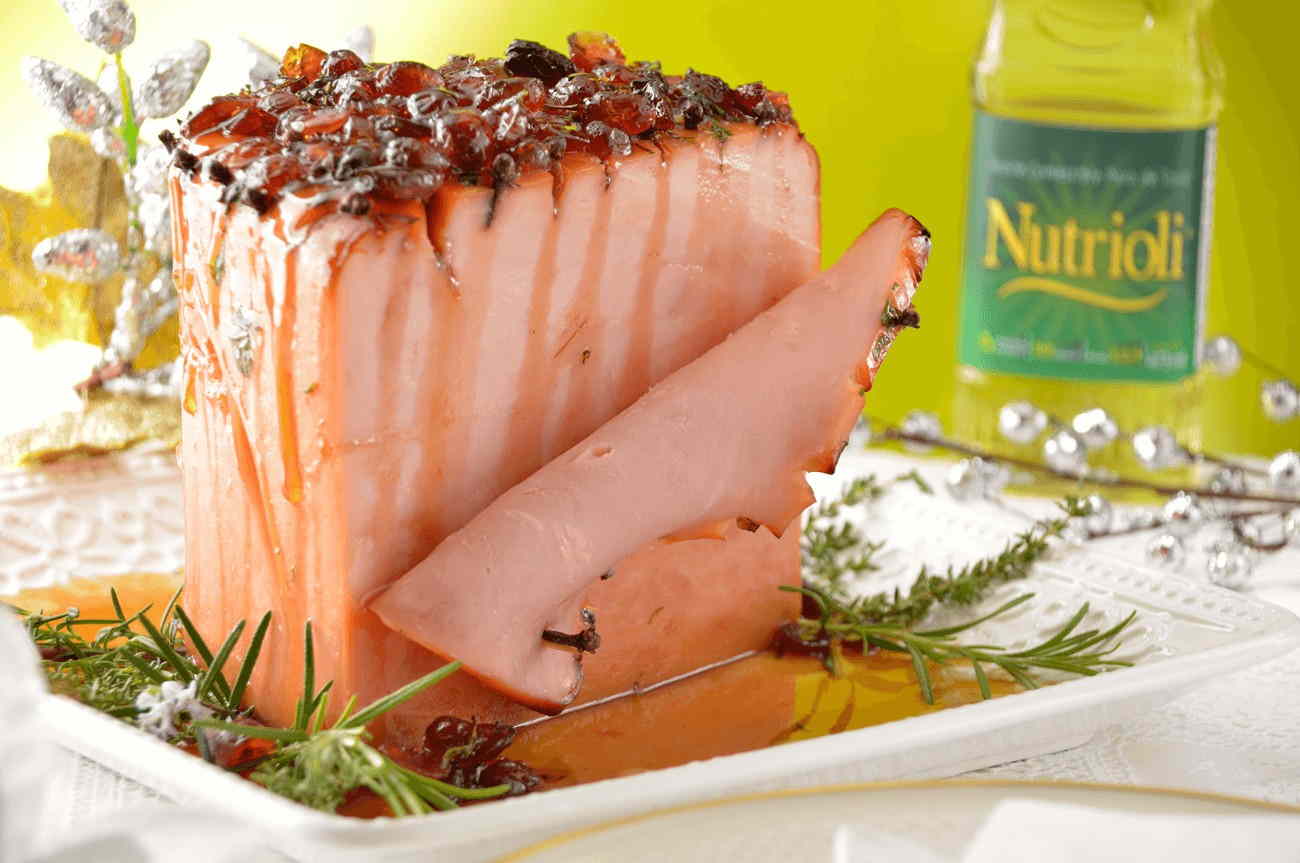 Turkey ham is low in cholesterol and is an excellent source of protein, minerals and B vitamins. Share this delicious, healthy dish with your loved ones for a holiday dinner.
Directions
Place ham in greased oven-safe dish.
Make diagonal cuts on top of ham. Stick cloves all over ham, as desired.
Mix remaining ingredients in a bowl.
Pour mixture over ham. Bake at 350 °F for 30 to 40 minutes. Every 10 minutes, check oven and baste ham with juices.
Before cutting, place ham where it will be served in its juices. Garnish with cooked vegetables.