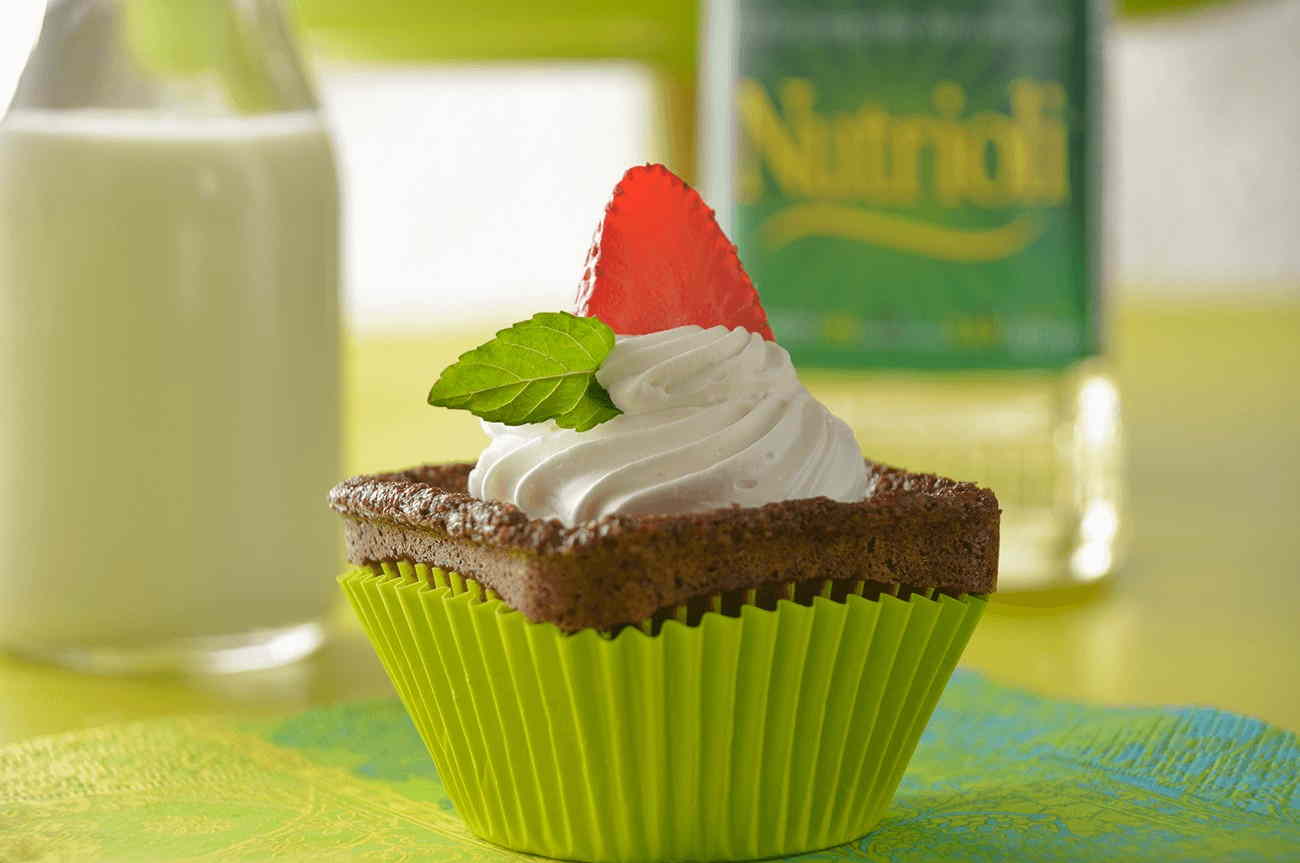 These brownies are both enjoyable and energizing! Cocoa is an excellent antioxidant and also contains vitamin C and magnesium, which are beneficial to your health.
Directions
Preheat oven to 350 °F.
Combine Nutrioli® and sugar until blended. Add cocoa powder and mix thoroughly. Add eggs and stir until achieving a uniform consistency. Add vanilla, salt and baking powder, and stir well. Add flour and mix until batter is consistent.
Place baking cups in square muffin pan.
Pour batter into cups until half full.
Place in preheated oven and bake for 25 minutes or until a toothpick inserted in center comes out clean.
Let cool completely.
Decorate with whipped cream and strawberries, stemmed and sliced in half.