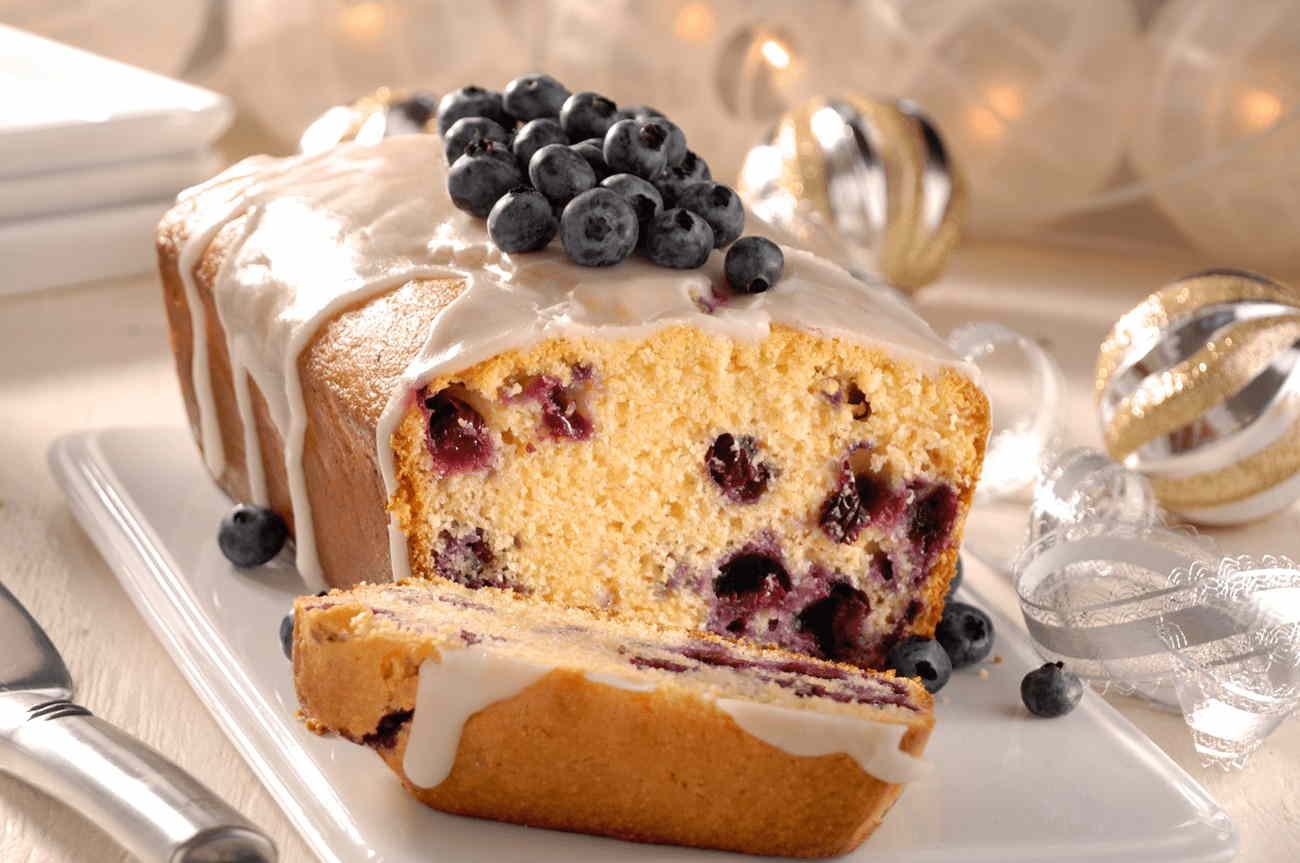 Blueberries are rich in potassium, vitamins A and C, and antioxidants that have astringent properties and help protect the kidneys.
Ingredients
½ cup Nutrioli®
3 eggs
¾ cup sugar
Zest of 1 lemon
Juice of 1 lemon
1½ cups flour
⅔ cup cornmeal
2 tsp baking powder
Pinch of salt
2 cups fresh blueberries
1 cup plain yogurt
For icing:
1 cup powdered sugar
Juice of 2 lemons
Directions
Sift flower with baking powder and salt and mix together.
Beat Nutrioli® with eggs. Once mixture stiffens, add sugar and continue beating for 2 minutes.
Add yogurt, dry ingredients, lemon juice and zest, and then blueberries.
Pour into a loaf pan that has been greased or covered in wax paper and bake at 350 °F for 40 minutes or until a toothpick inserted in center comes out clean. Remove from oven, let cool and release from pan.
For icing:
Sift powdered sugar and add lemon juice little by little, stirring constantly, until achieving desired consistency. Pour over loaf, let dry and repeat.