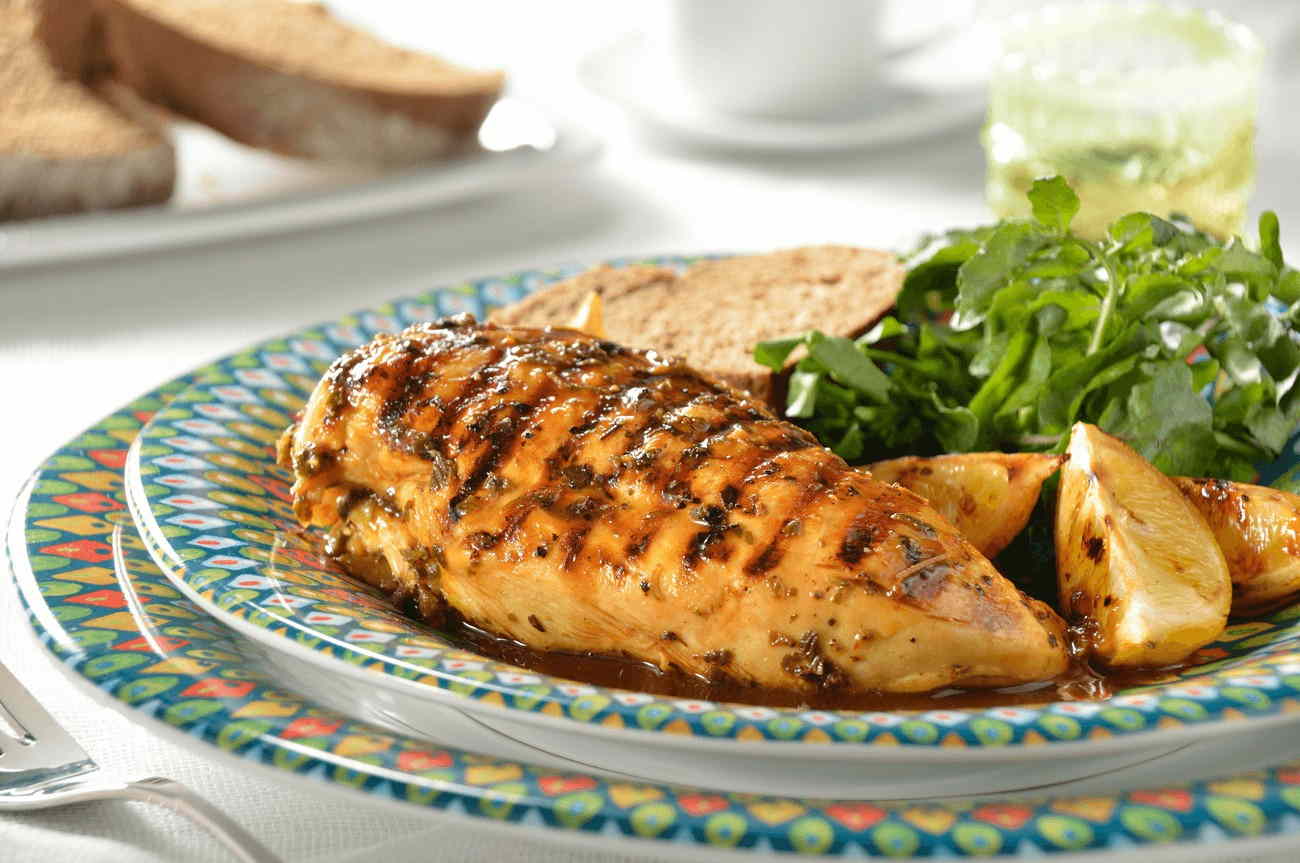 Chicken breast is high in protein and is the part of the chicken that's lowest in saturated fat. It contains minerals, like iron, calcium and phosphorus, as well as B complex vitamins.
Directions
In a medium bowl, combine oregano, basil, lemon juice, salt, pepper, Nutrioli® and Worcestershire sauce.
Place chicken breasts in a container and soak with the above mixture. Let marinate for at least 30 minutes in refrigerator.
Drain chicken breasts and cook on a hotplate or grill until browned, approximately 5 minutes on each side. Reduce heat and cover to let meat cook through.