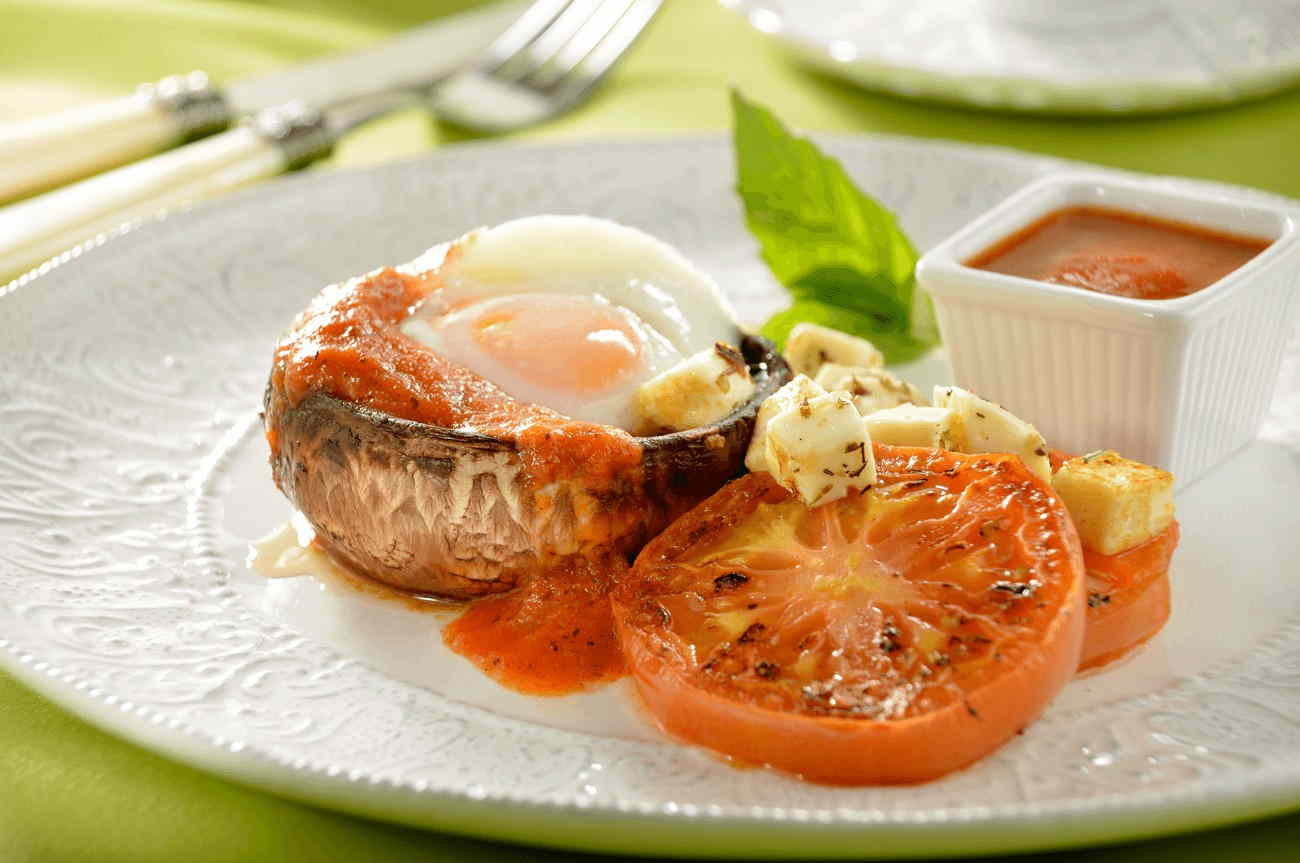 Portobello mushrooms are high in protein, fiber and minerals like potassium, phosphorus and iron, but low in calories. Enjoy!
Ingredients
4 Portobello mushrooms
4 eggs
2 tomatoes, cut in thick slices
7 oz. panela cheese, cubed
2 tsp Nutrioli®
Salt
For salsa:
4 tomatoes, roasted and peeled
2 chipotle chilies soaked in boiling water
1 TBSP Nutrioli®
1 small piece of onion
1 TBSP chicken bouillon powder
1 sprig wormseed (a/k/a Mexican tea)
Salt
Directions
For salsa:
Roast tomatoes on a hotplate. Remove skins, grind in blender with chipotle chilies (soaked and seeded) and onion, and then strain.
Heat one tablespoon of Nutrioli® in a small saucepan and pour in strained sauce. Bring to a boil over medium heat and simmer until sauce thickens slightly. Season with chicken bouillon powder and keep warm over low heat.
Heat grill and grease with one teaspoon of Nutrioli®. Remove stems from Portobello mushrooms, season with salt and grill until tender.
To baste eggs, bring one cup of water to a boil in a skillet. Place egg in boiling water and cook to desired doneness. Remove from water and begin assembling the dish.
Place grilled Portobello mushroom upside down on plate and place egg inside of cap. Spread remaining Nutrioli® on the same grill and roast tomato slices with salt. Once tender, place next to egg. Lastly, grill cubes of cheese, seasoned with Italian herbs. Once warm, place on top of tomato. Serve with the warm sauce.