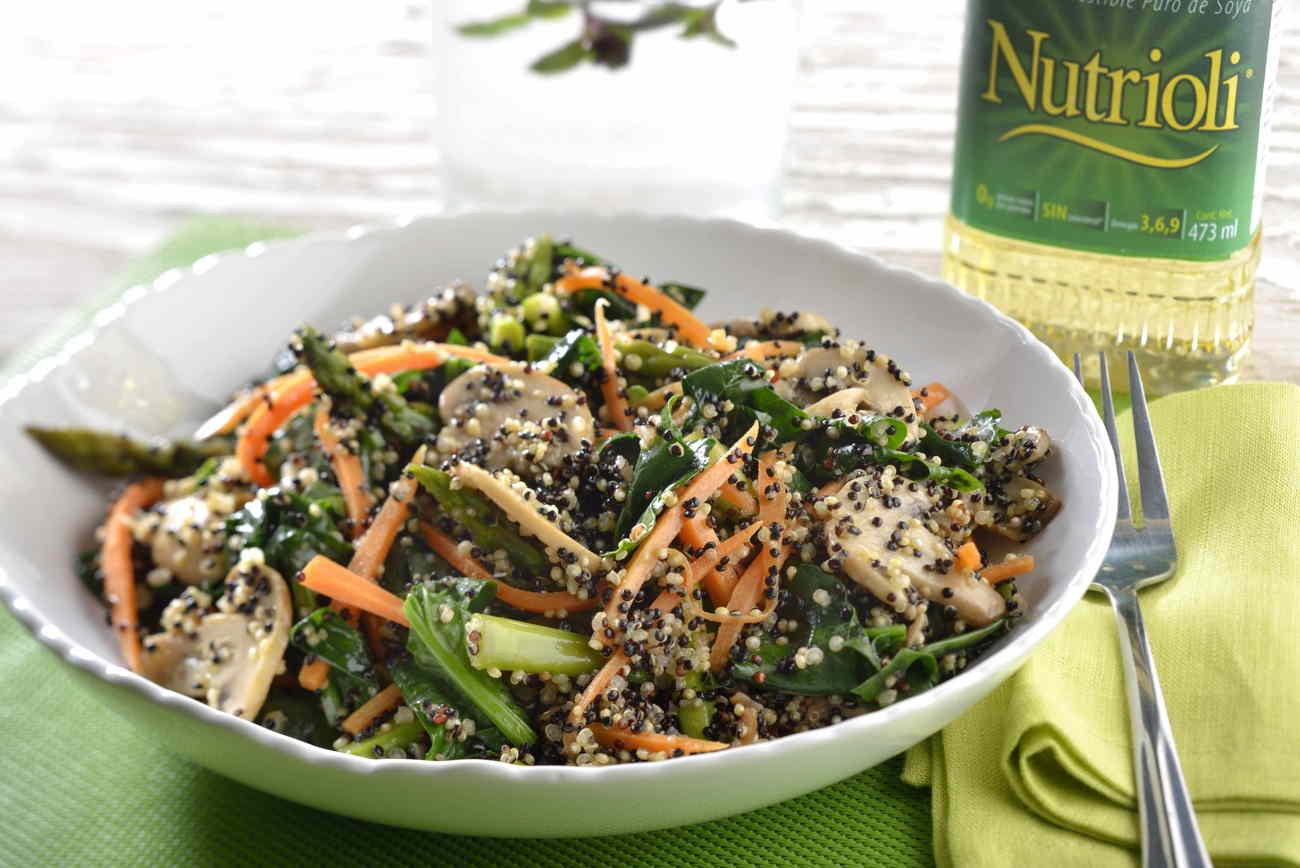 Asparagus is low in calories, but high in nutrients. It's an excellent source of fiber, folic acid and chromium, which improves circulation. It's also rich in vitamins A, C, E and K.
Ingredients
½ cup quinoa, rinsed and drained
1 cup vegetable stock
½ lb. asparagus, cleaned, cut in pieces
1 TBSP Nutrioli®
1½ cups sliced mushrooms
¼ tsp dried thyme
2 cups spinach (chopped)
½ cup carrots (grated)
1 TBSP sesame
Salt and pepper
Directions
Place quinoa and vegetable stock in a pot and cook covered until liquid is absorbed.
Meanwhile, heat Nutrioli® in a heavy skillet and sauté mushrooms until tender and liquid evaporates. Add asparagus, carrots and spinach. Season with salt, pepper and thyme. Cook until spinach is limp. Serve in individual bowls.