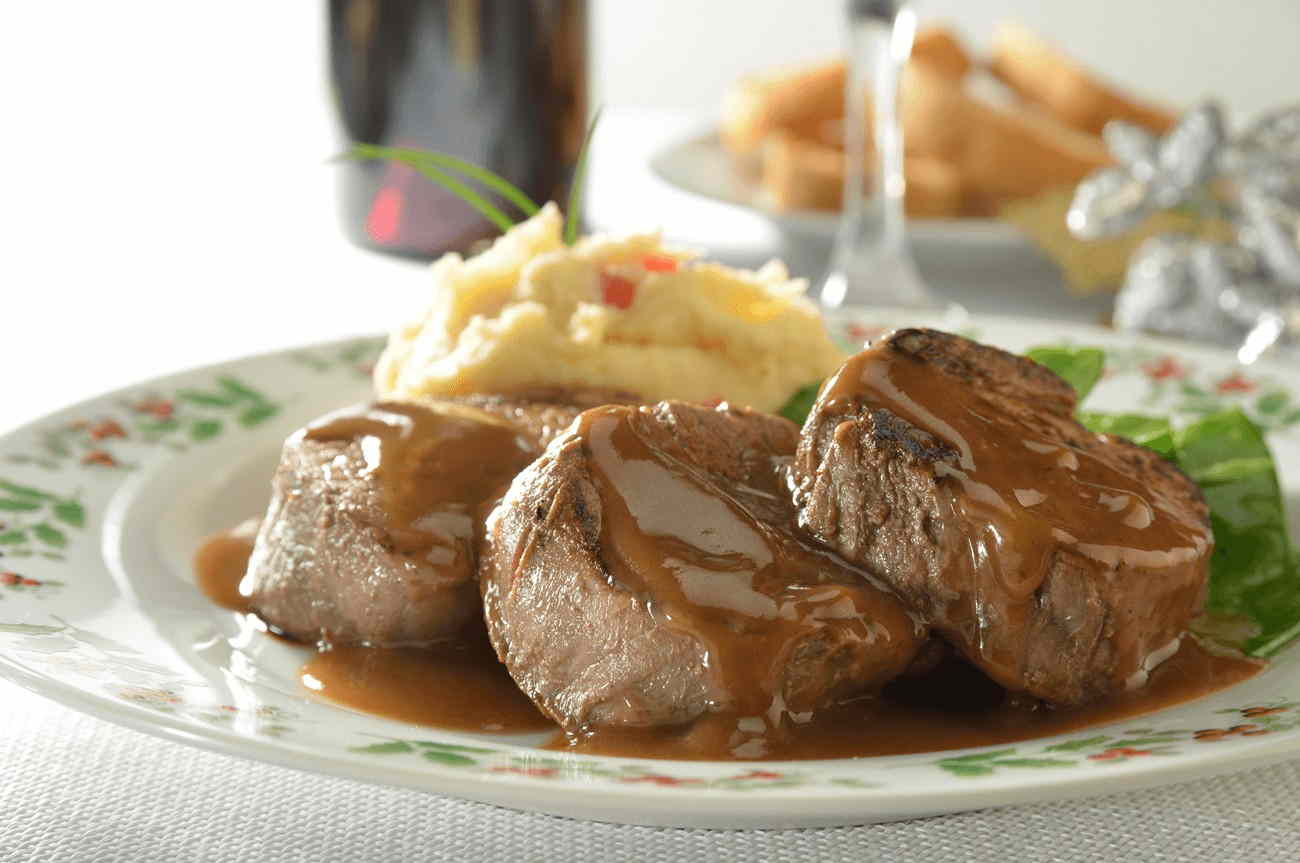 The protein in beef is easy to digest and supplies a good amount of iron and B vitamins, which are excellent at promoting coagulation.
Ingredients
2 lbs. beef steak (7 oz. pieces)
12 black peppercorns
2 cloves garlic
2 bay leaves
2 whole cloves
¼ tsp ground cinnamon
¼ tsp thyme
2 cups dry red wine
1 can beef stock
4 TBSP butter
1 TBSP Nutrioli®
2 strips of orange peel
Salt to taste
Directions
Heat wine, orange peel and all spices (ground or crushed) in a saucepan. Boil for 15 minutes, remove from heat and let cool.
Once cool, place steaks in a container, pour sauce on top, cover and let marinate in the refrigerator overnight or for at least four hours. Pour beef stock into another saucepan and let it reduce by half. Remove broth from pan and add 2 tablespoons of butter.
Remove steaks from marinade, dry with a napkin and sprinkle with salt. Conserve marinade. Brown steaks in Nutrioli® over high heat for three minutes on each side (turn only once). Place steaks in an oven-safe dish and keep warm. Meanwhile, in the same saucepan used to brown the steaks, add one cup of the marinade, the reduced stock and two remaining tablespoons of butter.
Cook for 10 to 15 minutes, stirring and scraping the pan to thicken the sauce. Pour on top of steaks and serve immediately.