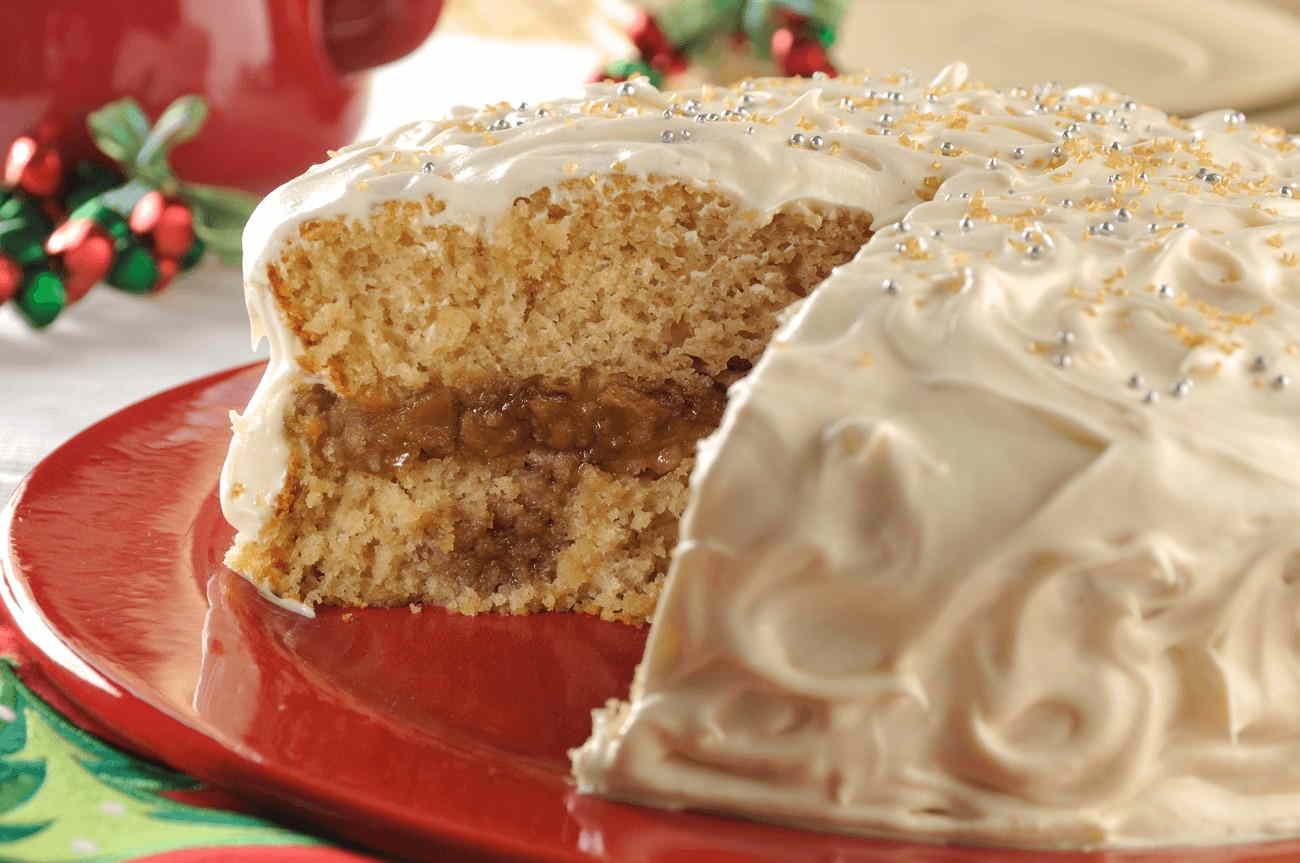 Apples provide vitamins C and E, and minerals like potassium and iron. They also contain pectin, an absorbent fiber that helps cleanse the intestinal tract.
Ingredients
1 package yellow cake mix
1 cup applesauce
⅓ cup cream
1 cup Nutrioli®
⅓ cup water
4 eggs
1 pinch of ground cinnamon, cloves and ginger
For filling:
1½ cups diced apple
⅓ cup muscovado sugar (molasses sugar)
1 TBSP flour
¼ tsp ground cinnamon
2 TBSP butter
For icing:
7 oz. cream cheese
3 oz. butter
2 cups powdered sugar
1 tsp vanilla extract
Directions
Beat ingredients together in a mixing bowl and pour into two round cake pans that have been greased and floured. Bake at 350 °F for 35 minutes or until a toothpick inserted in center comes out clean.
For filling:
In a heavy saucepan, bring apples, flour, cinnamon, butter and sugar to a boil over medium heat and let simmer until sauce thickens. Let cool.
Remove cakes from cake pans, place on cake plate, spreading filling between the layers, and then ice.
For icing:
Beat cream cheese and butter together in mixing bowl until well-incorporated. Add powdered sugar and vanilla. Continue beating until achieving a spreadable consistency. Refrigerate for at least 1 hour before using.