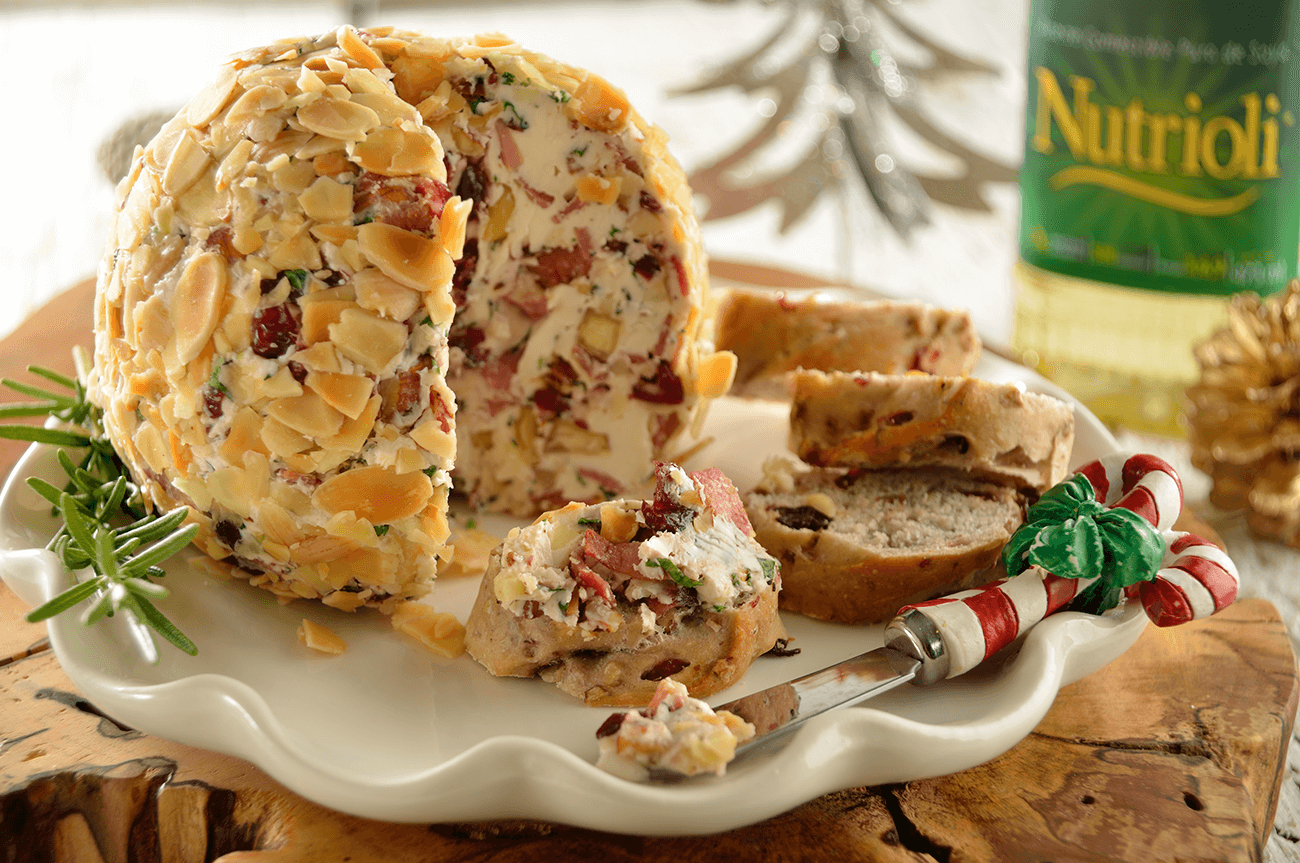 Almonds promote cardiovascular health, thanks to their high content of omega-3 fatty acids. They're also rich in vitamin E, an excellent antioxidant. Make them part of your daily diet.
Directions
Heat Nutrioli® in a skillet and fry bacon until crisp. Remove and cut into bits. Brown almonds in same skillet, being careful not to let them burn.
In a bowl, soften cream cheese, add goat cheese, bacon bits, blueberries, cilantro and Worcestershire sauce, and mix thoroughly. Form into a ball and wrap in aluminum foil or plastic cling wrap. Refrigerate for 20 minutes. Remove wrapping and roll cheese ball in browned almonds.