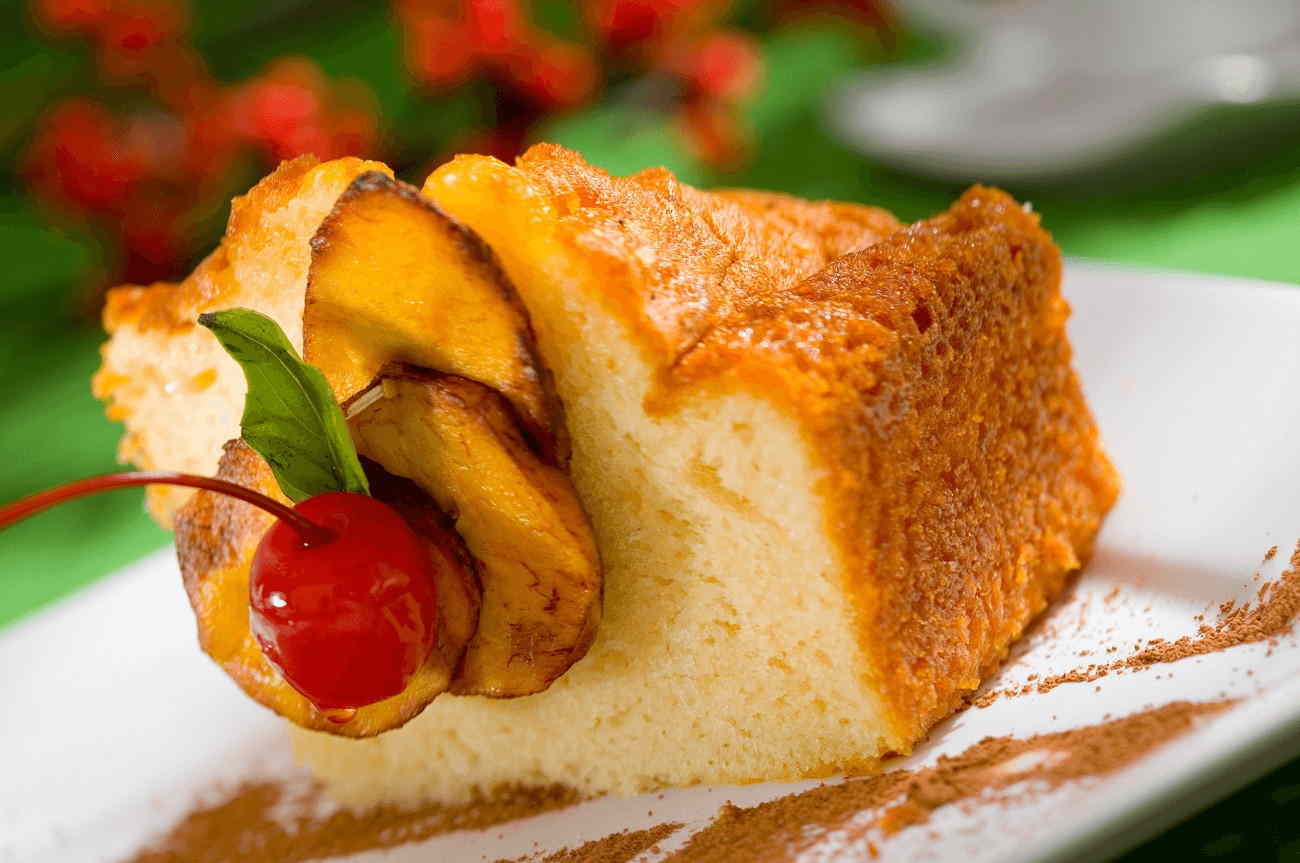 Besides being delicious, bananas are rich in potassium, magnesium, iron and vitamin B6. They help prevent cramps and also help protect the lining of the stomach.
Directions
Grease and flour a rectangular loaf pan. Preheat oven to 350 °F.
Beat eggs with Nutrioli® and sugar. Sift flour with baking soda and cinnamon and add to eggs.
Add banana and beat well. Bake for 30 to 40 minutes.

Loaf can be garnished with browned plantain slices or browned apple slices with butter and sugar.