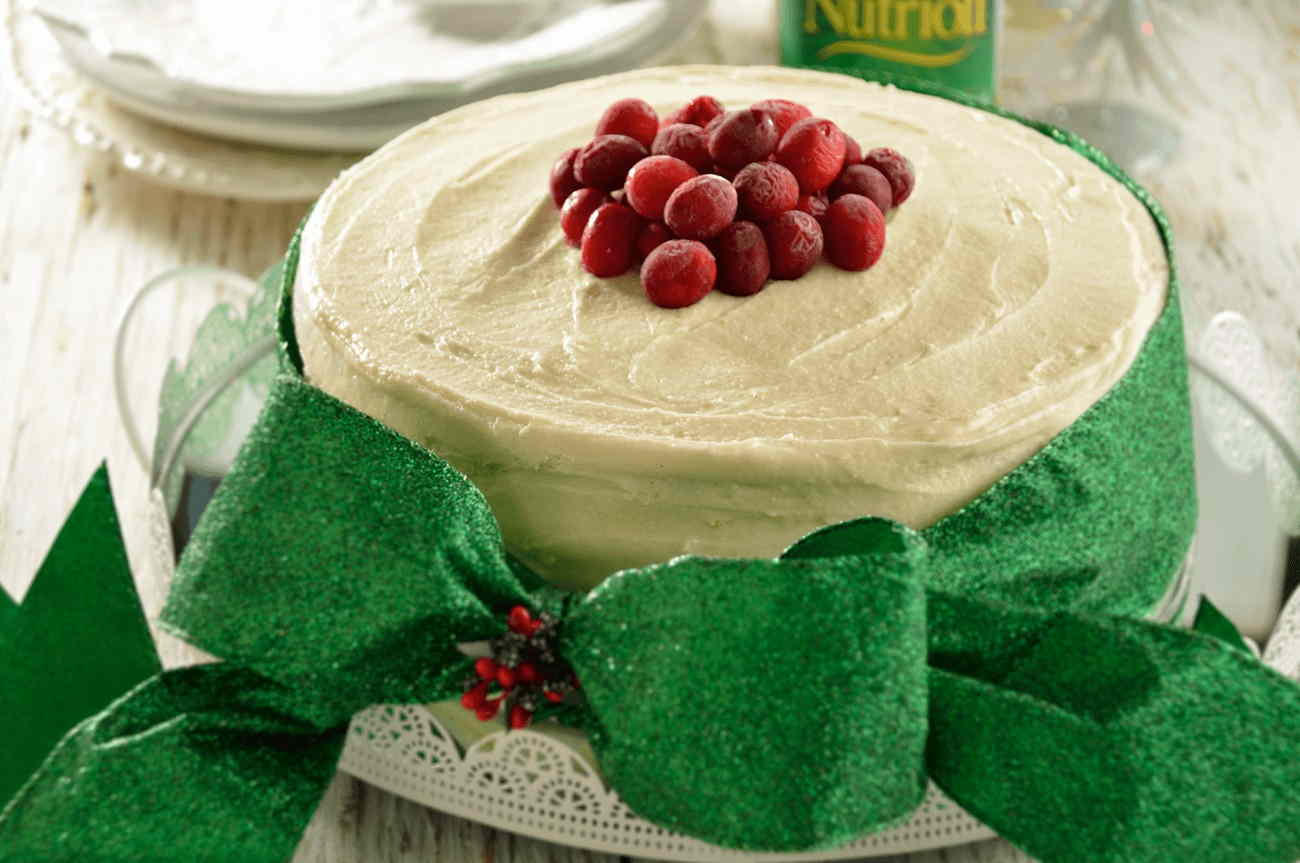 Blueberries are full of antioxidants and vitamin C, which protects the immune system and helps the body absorb iron. Enjoy them in this delicious dessert!
Ingredients
1 box white cake mix
1 cup skim milk
3 eggs
⅓ cup Nutrioli®
1 cup sour cream
1 TBSP orange zest
1 cup roughly chopped blueberries
½ cup roughly chopped raisins
For icing:
6 oz. light cream cheese
3 oz. butter
1 tsp vanilla
Pinch of salt
4 cups powdered sugar
Directions
Beat butter and cream cheese together in a mixing bowl. Once smooth, add pinch of salt, vanilla and sifted powdered sugar a little at a time. Continue beating until frosting has an even consistency without lumps.
Preheat oven to 350 °F. Grease and flour two round cake pans. In a bowl, combine flour, eggs, milk, Nutrioli®, sour cream and orange zest. Beat at medium speed for 2 minutes or until ingredients are incorporated. Stir in raisins and blueberries.
Divide mixture between two cake pans and bake for 25 minutes or until a toothpick inserted in center comes out clean. Remove from oven and let cool.
Once cool, place one layer on cake plate, spread with icing and place second layer on top. Ice sides first and then top. Decorate with a ribbon and serve.