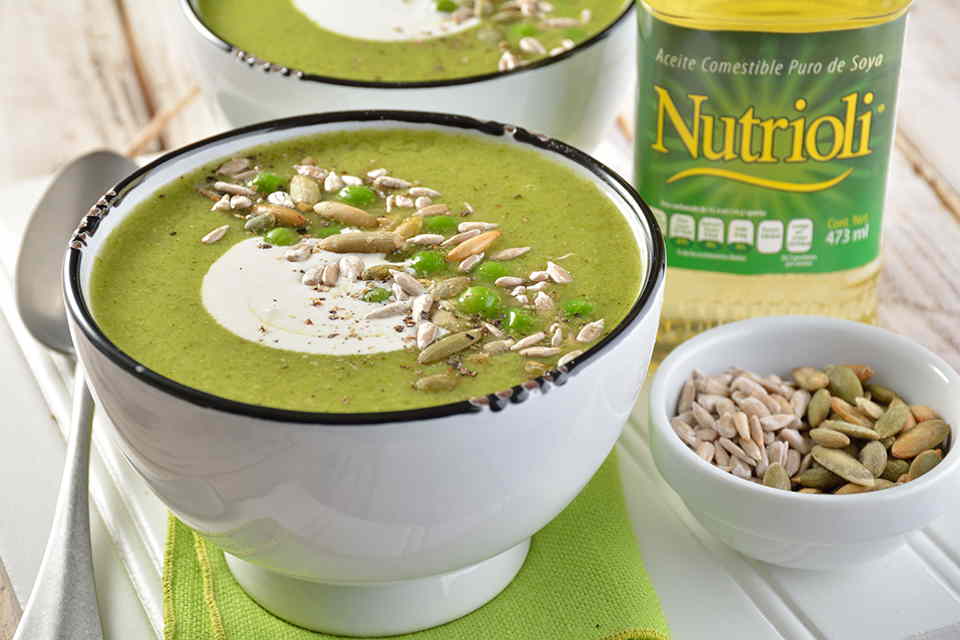 Broccoli is rich in folates, vitamin E, iron, calcium and potassium. It also has antioxidant properties that are ideal for promoting a healthy heart.
Directions
Peel and dice onion, ginger and garlic. Cut broccoli into florets. Heat Nutrioli® in a pot and sauté onion for 2–3 minutes or until translucent.
Add broccoli and cook for 2 more minutes. Add peas and 4 cups of water. Reduce heat and let simmer for 3–5 minutes. Remove from heat and let cool. Mash mixture and return to stove. Reheat and serve immediately. Divide seeds and sour cream between each bowl just before serving.