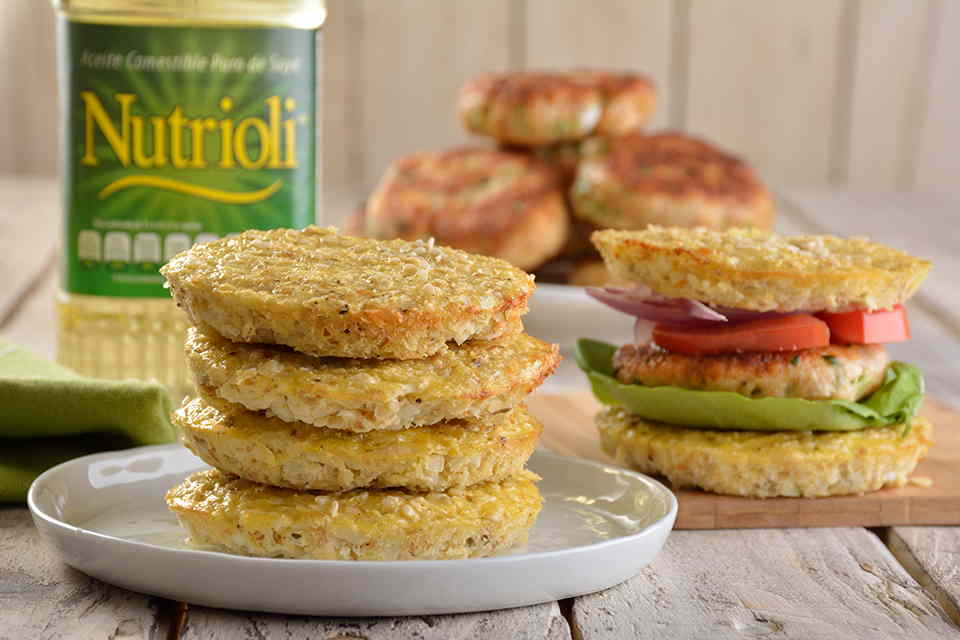 Cauliflower is rich in vitamin C, folates, iron and potassium, which protect your immune system and improve circulation.
Directions
Chop cauliflower florets in food processor until obtaining small pieces the size of rice.
Preheat oven to 400 °F. Combine cauliflower, eggs, cheese, flour, baking powder and Italian seasoning in a bowl and stir with a spoon. The mixture should be moist, but not liquid.
Grease a muffin pan with Nutrioli. Pour a half-cup of batter in each section and compress with a spoon. Sprinkle sesame seeds on top of each muffin.
Bake for 20 minutes or until lightly browned on top. Use a spatula to loosen and remove muffins from pan. Let cool and serve.