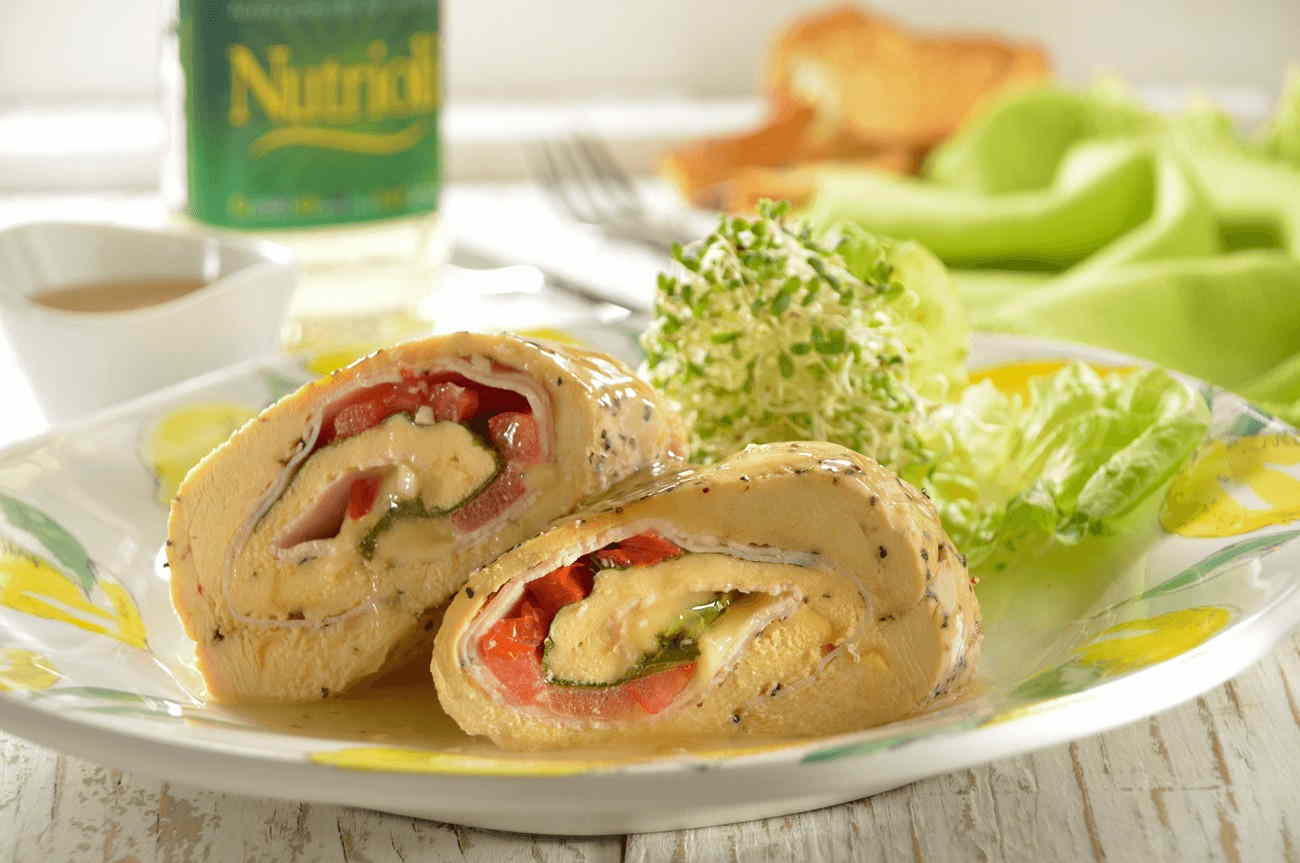 Chicken is rich in protein, B complex vitamins, iron and potassium, while spinach provides iron, calcium and vitamin E.
Ingredients
4 medium chicken breasts, opened but not pounded
4 slices of turkey breast
4 slices low-fat manchego cheese
1 tomato (diced)
8 leaves of spinach, washed and drained
For sauce:
2 TBSP Nutrioli®
2 cloves garlic
1½ cups non-fat chicken stock
2 TBSP cornstarch
Salt and pepper
2 TBSP apple juice
Directions
Season each breast with salt and pepper. On top, place a slice of turkey breast. Cover with spinach leaves and diced tomato. Roll and wrap in aluminum foil. Bake for 30 minutes at 350 °F.
For sauce:
Heat Nutrioli® in a pan and sauté garlic. In a separate container, dissolve cornstarch in apple juice. Add chicken stock to pan with garlic and let simmer. Add cornstarch, season with salt and pepper and let simmer until sauce thickens. Slice chicken and serve with sauce.