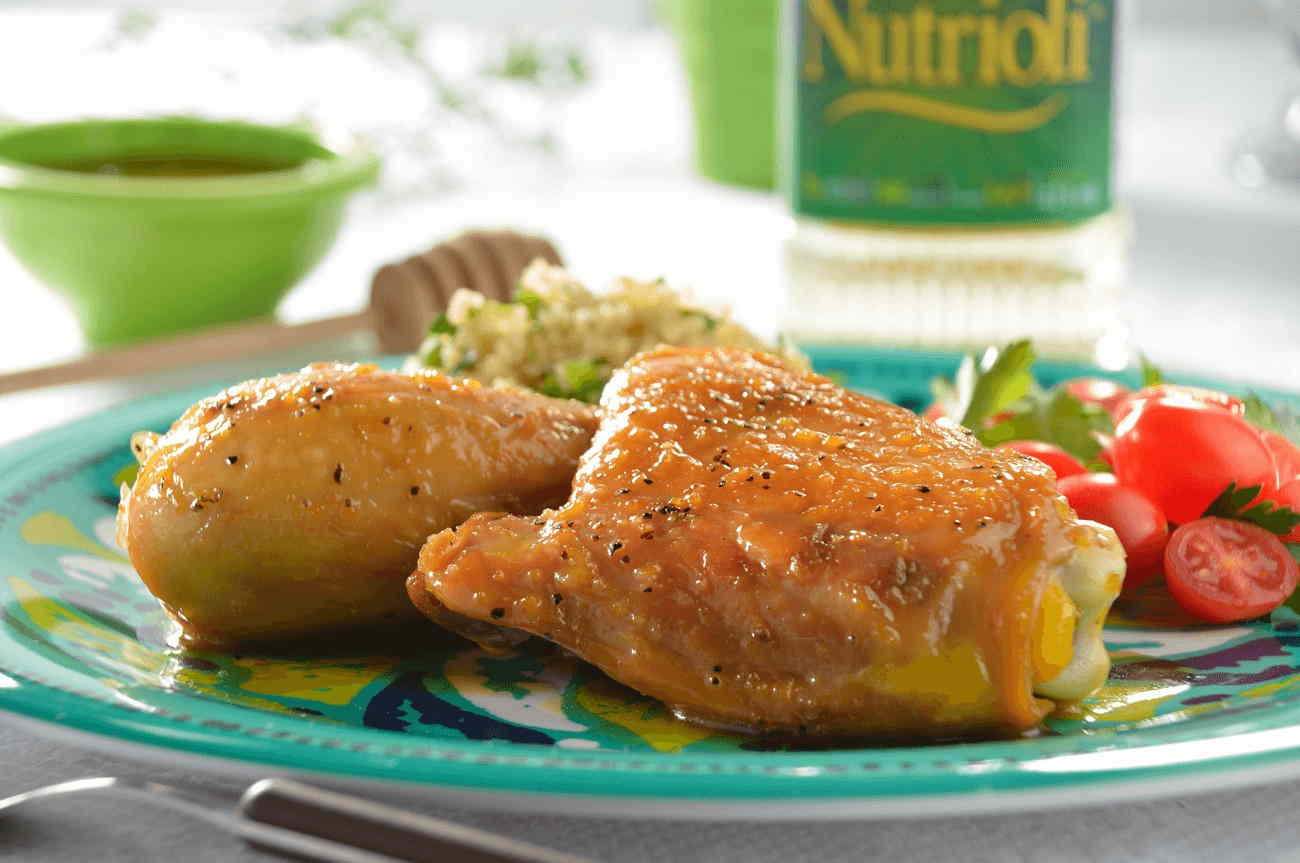 Oranges are not only rich in antioxidants and fiber, but are also an excellent source of vitamin C, which boosts the immune system.
Directions
Mix orange zest and juice with honey. Heat Nutrioli® in a skillet and brown chicken that has been previously seasoned with salt and pepper.
Remove excess grease from skillet and add honey-orange sauce. Reduce heat, cover and simmer for 35 minutes or until chicken is cooked through.