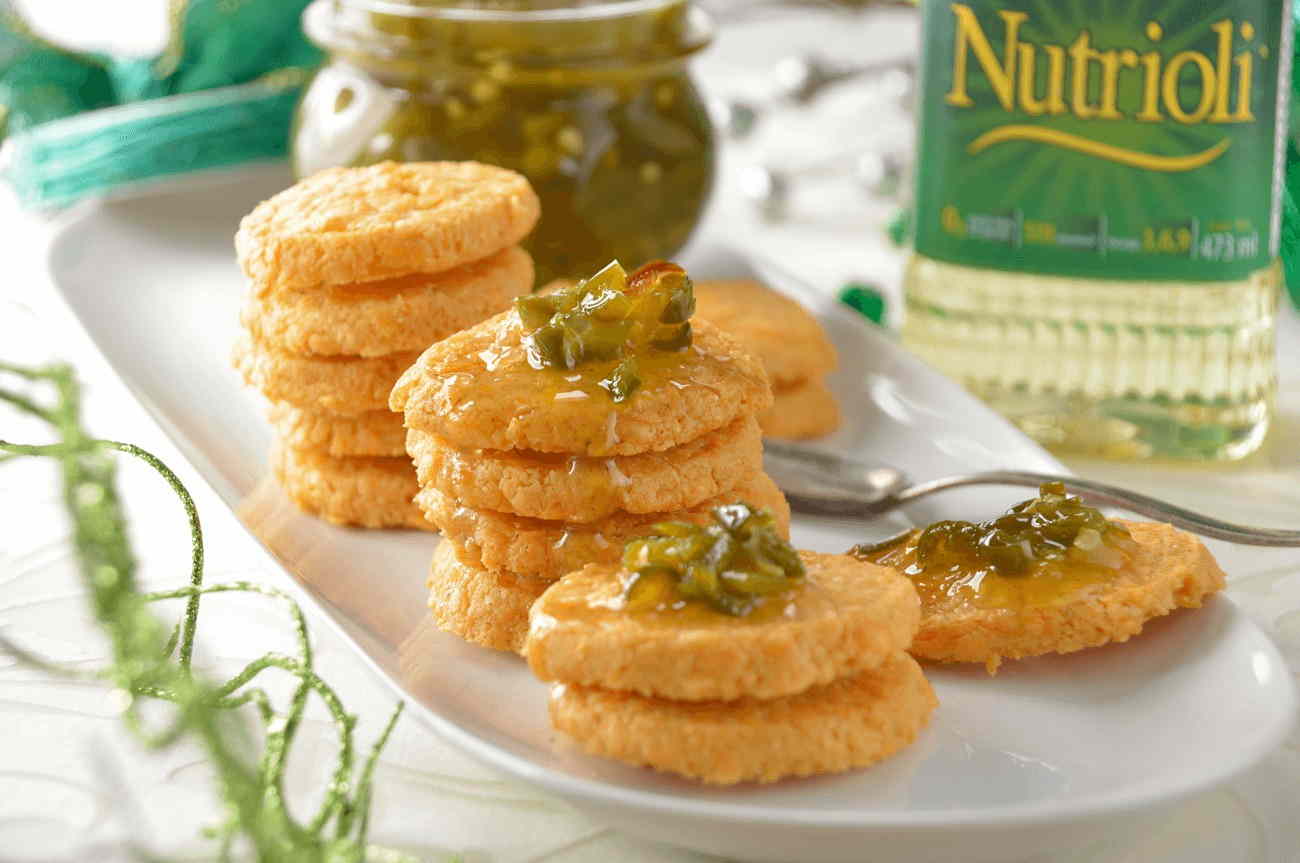 A healthy appetizer you can offer your guests this holiday season, these crackers are made with cheddar cheese, which is rich in protein, calcium, iodine, phosphorus and zinc
Ingredients
2 cups flour (plus a little more for the countertop)
1 tsp salt
1 tsp paprika
½ tsp red pepper
5 oz. cold butter, cut in cubes
2 TBSP Nutrioli®
1 cup cheddar cheese (coarsely shredded)
For jelly:
1 cup pickled jalapeños, drained and cut in cubes
½ cup vinegar from jalapeños
½ cup sugar
1 tsp pectin
Directions
To make crackers, mix flour, salt and spices in food processer. Pulse until blended. Add butter and Nutrioli® and pulse until mixture has a crumbly consistency. Add cheese and pulse until well-incorporated, forming a dough.
Remove from food processer and place on floured surface. Knead dough and divide in 4. Form a roll with each portion. Cover in plastic wrap and refrigerate for a half-hour.
Afterwards, cut each roll in slices ³∕16 to ¼ inch thick and arrange slices on baking sheet without touching. Bake at 350 °F for 20 minutes or until golden-brown. Remove from oven and let cool.
To make jelly, mix jalapeños with vinegar and sugar in a heavy pan. Bring to a boil. Sprinkle in pectin, stirring constantly, and simmer until reaching desired consistency. Let cool.
Serve crackers with jelly.