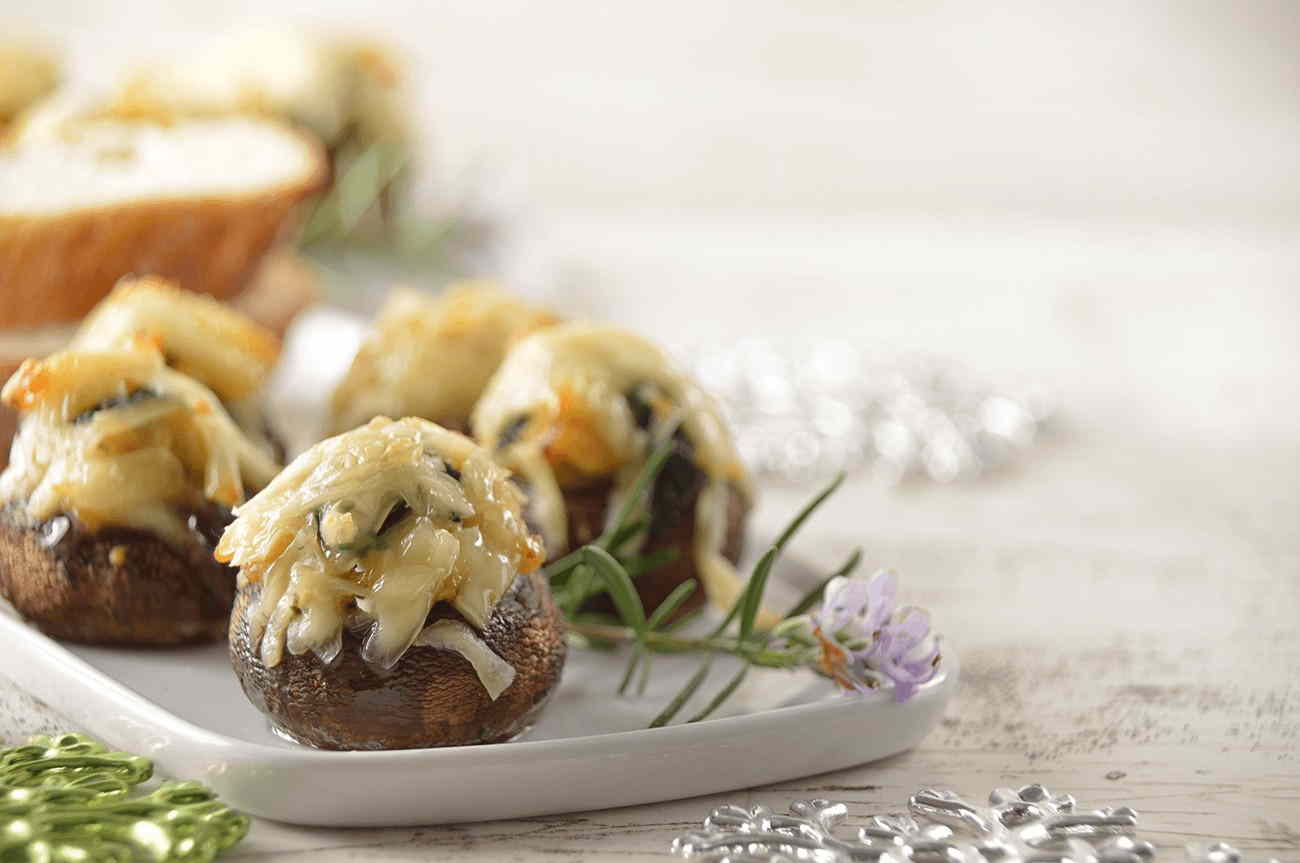 Mushrooms are high in protein, B vitamins, phosphorus, potassium and iron, and low in carbohydrates and calories.
Ingredients
16 crimini mushrooms
14 oz. ground turkey or chicken
1 onion (diced)
2 cloves garlic (diced)
Zest of 1 lemon
1 cup light manchego cheese (shredded)
½ cup whole-grain breadcrumbs
1 package frozen spinach, thawed and drained
Salt and pepper to season
2 TBSP Nutrioli®
¼ cup roughly chopped almonds
Directions
Clean mushrooms with a damp cloth. Remove and dice stems. Preheat oven to 400 °F.
In a bowl, combine turkey, onion, garlic, lemon zest and half the cheese with diced mushroom stems, almonds and spinach, and season with salt and pepper.
Baste mushrooms with Nutrioli® and fill with mixture. Arrange mushrooms in a baking dish and sprinkle remaining cheese on top of filling. Bake for 20 minutes or until mushrooms are tender and turkey is cooked.