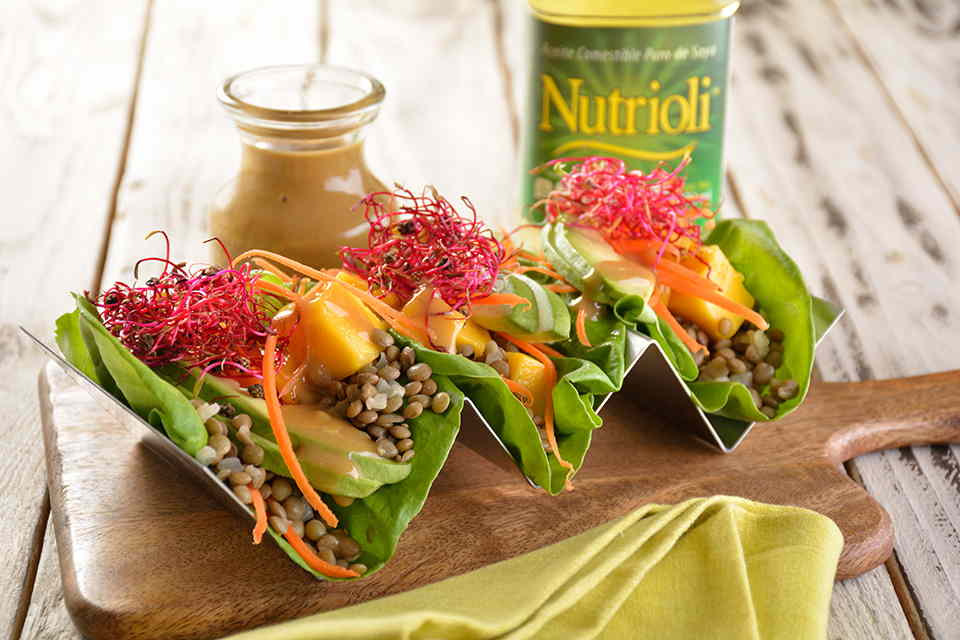 Lentils are legumes with a significant quantity of high-quality protein. They're rich in fiber and an important source of iron, a mineral that helps prevent anemia.
Ingredients
2 TBSP Nutrioli®
1 small onion (diced)
4 cups lentils (cooked)
1 TBSP apple cider vinegar
Butter lettuce
4 carrots (peeled and shredded)
2 ripe, but firm avocados
2 ripe, but firm mangos
Beet sprouts (for garnish)
1 cup salad dressin
Directions
Wash and drain lettuce. Slice avocados and shred carrots. Peel mango and cut in cubes.
Heat Nutrioli in a skillet and sauté onion until transparent. Add lentils and heat for two minutes. Season with salt and pepper, add vinegar and stir well.
Assemble tacos and serve with your choice of dressing.