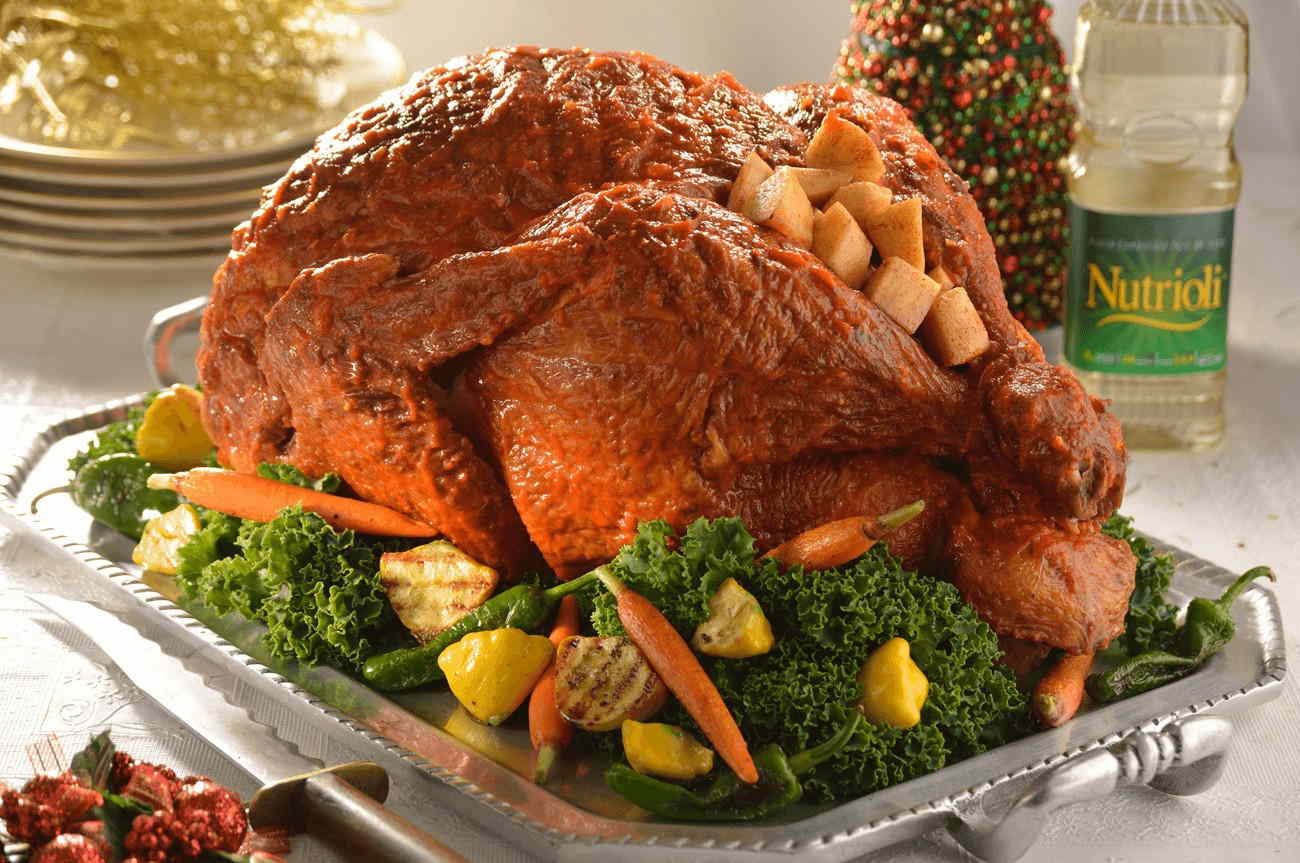 Turkey is an excellent source of B complex vitamins, which help protect against memory loss.
Directions
Preheat oven to 180 °F. Rinse turkey and let drain. Once cleaned, use a food syringe to inject white wine in all parts of turkey.
Boil tomatoes with chilies until tender. Puree in blender and strain to make a sauce.
Finely dice onion and garlic. Sauté in previously heated Nutrioli®. When onion begins to change color, add tomato and chili mixture. Add chicken bouillon powder, salt and pepper. Cook over low heat for 10–15 minutes. If sauce becomes too thick, add a little water.
Rub turkey with this sauce. Cover with aluminum foil and place in oven. Bake for one hour. Remove from oven, slice and serve.