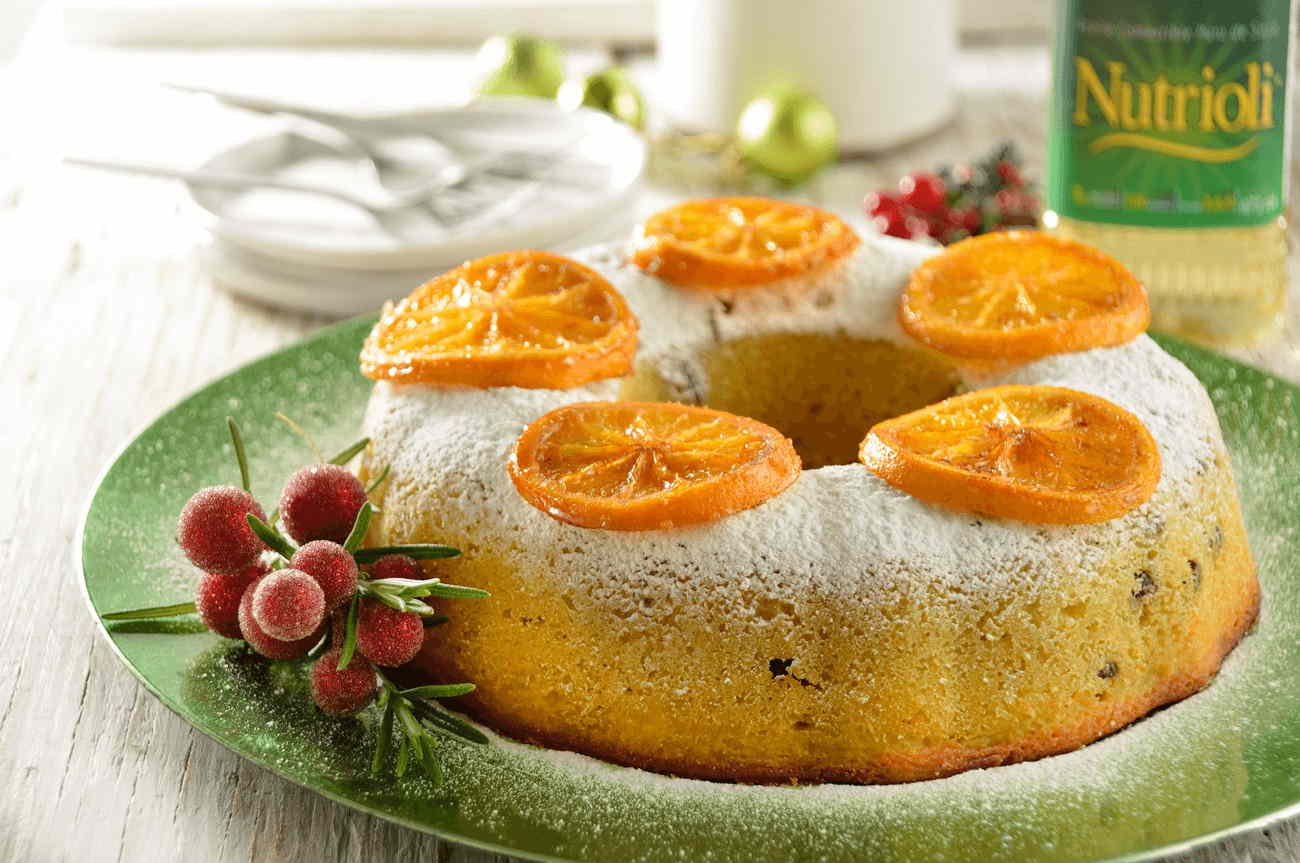 Oranges are rich in fiber and vitamin C, which boosts the body's defenses, while quinoa is high in fiber and omega-3 and omega-6 fatty acids, which promote heart health.
Ingredients
⅔ cup quinoa
1⅓ cups water
½ cup orange juice
¼ cup Nutrioli®
2 eggs
1 TBSP orange zest
1 tsp vanilla extract
½ cup flour
⅓ cup sugar
2 tsp baking powder
¼ tsp salt
1 cup blueberries
Non-stick cooking spray
For garnish
1 orange (sliced)
3 TBSP sugar
Powdered sugar to taste
Directions
Bring quinoa and water to a boil in a pot. Reduce heat, cover and simmer for 10 minutes. Turn off heat and let stand for 10 minutes with the lid on. Remove cover and fluff with a fork. Let cool.
Preheat oven to 350 °F. Coat loaf pan with non-stick cooking spray.
Combine orange juice, eggs, Nutrioli®, orange zest and vanilla in a bowl. Add cooked quinoa and mix until ingredients are well-incorporated.
In another bowl, mix together sugar, flour, baking powder and salt. Add blueberries. Pour mixture into bowl with eggs and mix well. Pour into loaf pan and bake for 45 minutes or until a toothpick inserted in the center comes out clean. Remove from loaf pan and let cool.
For garnish:
Place orange slices in a non-stick pan. Sprinkle with sugar and heat until they begin to caramelize and brown. Flip over to brown other side. Garnish pound cake with powdered sugar and orange slices before serving.