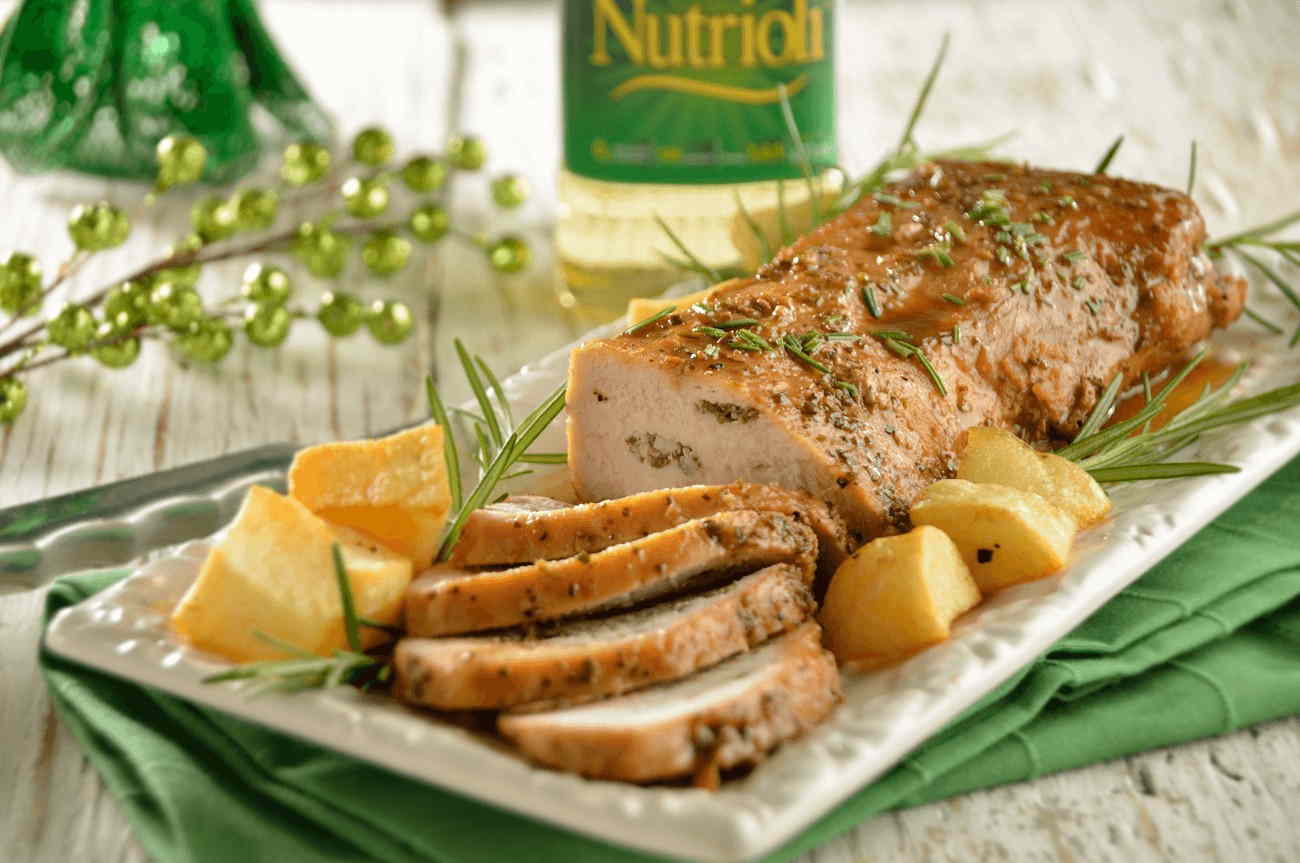 Pork loin contains protein, minerals and vitamins from the B complex, which support the nervous system.
Directions
Use a mortar and pestle to grind garlic, rosemary, salt and pepper into a paste. Cut openings in various parts of pork loin and fill with paste. Spread remaining paste all over meat.
Heat Nutrioli® in a heavy pan. Once hot, brown roast on all sides. Add beef stock, cover and let cook for 30 minutes or until meat is tender and fully cooked. Slice before serving.
TIPS:
Can be served with country fried potatoes.