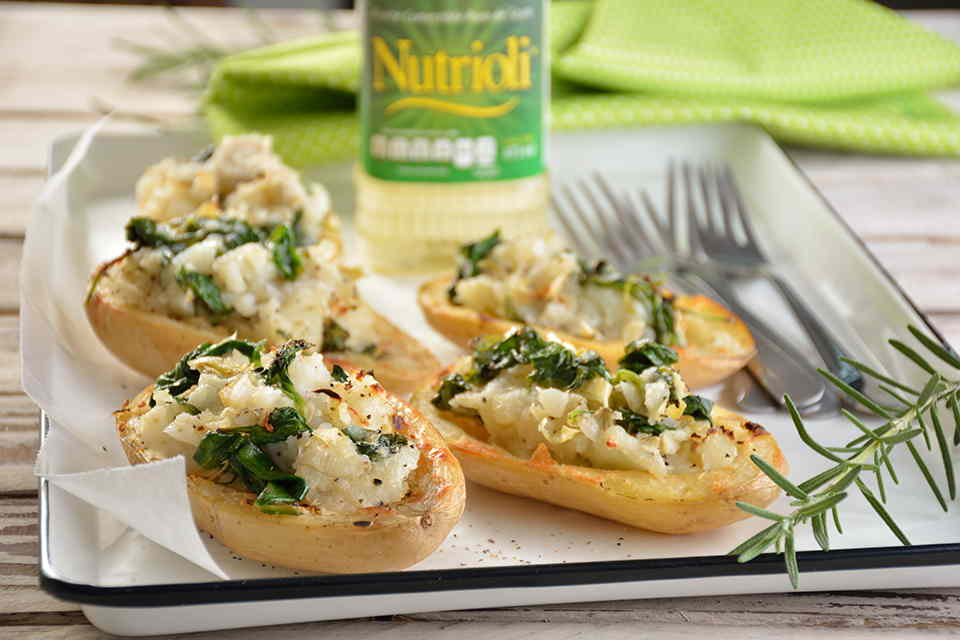 Spinach is a rich source of nutrients that support a healthy body, including calcium, iron, potassium, magnesium, phosphorus and vitamins A, C, E and K.
Directions
Wash potatoes and wrap in aluminum foil. Place on a baking tray and bake until soft.
Once potatoes are cooked, let cool for about 10 minutes. Cut in half and remove a quarter of the flesh. Heat Nutrioli® in a skillet and sauté onion and garlic until translucent. Add spinach and sliced artichoke hearts. Mix potato flesh with coconut cream and lemon juice. Add spinach mixture. Fill potatoes. Bake only long enough to warm them through and serve immediately.