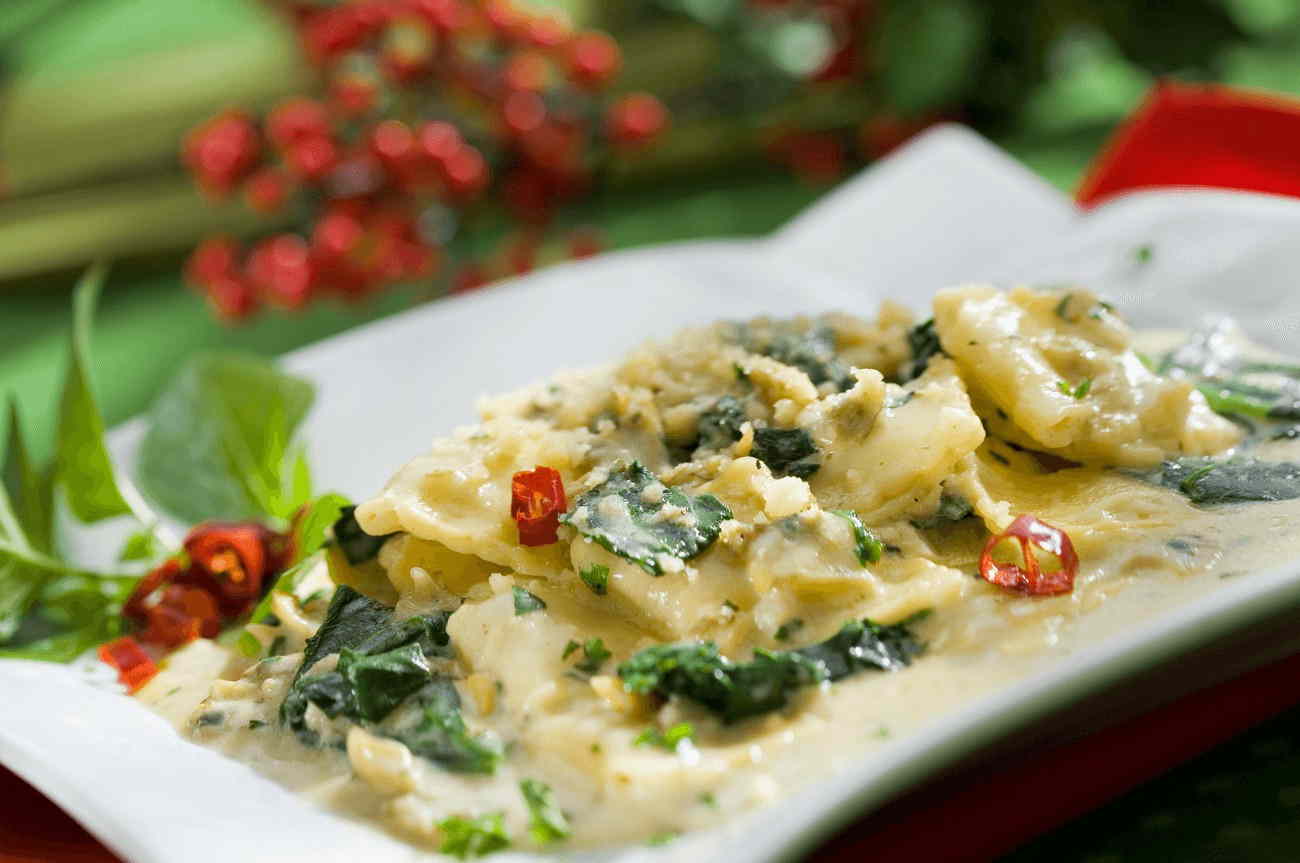 Spinach is one of the most nutritious vegetables. It supplies the body with folic acid, vitamin A, which helps prevent retinal degeneration, and minerals, such as iron, potassium and magnesium.
Directions
Cook ravioli according to directions on package until al dente.
Combine Nutrioli®, garlic, clams, cooked spinach and a dollop of sour cream. Add ravioli.
Season with parmesan cheese, salt and pepper to taste and serve hot.