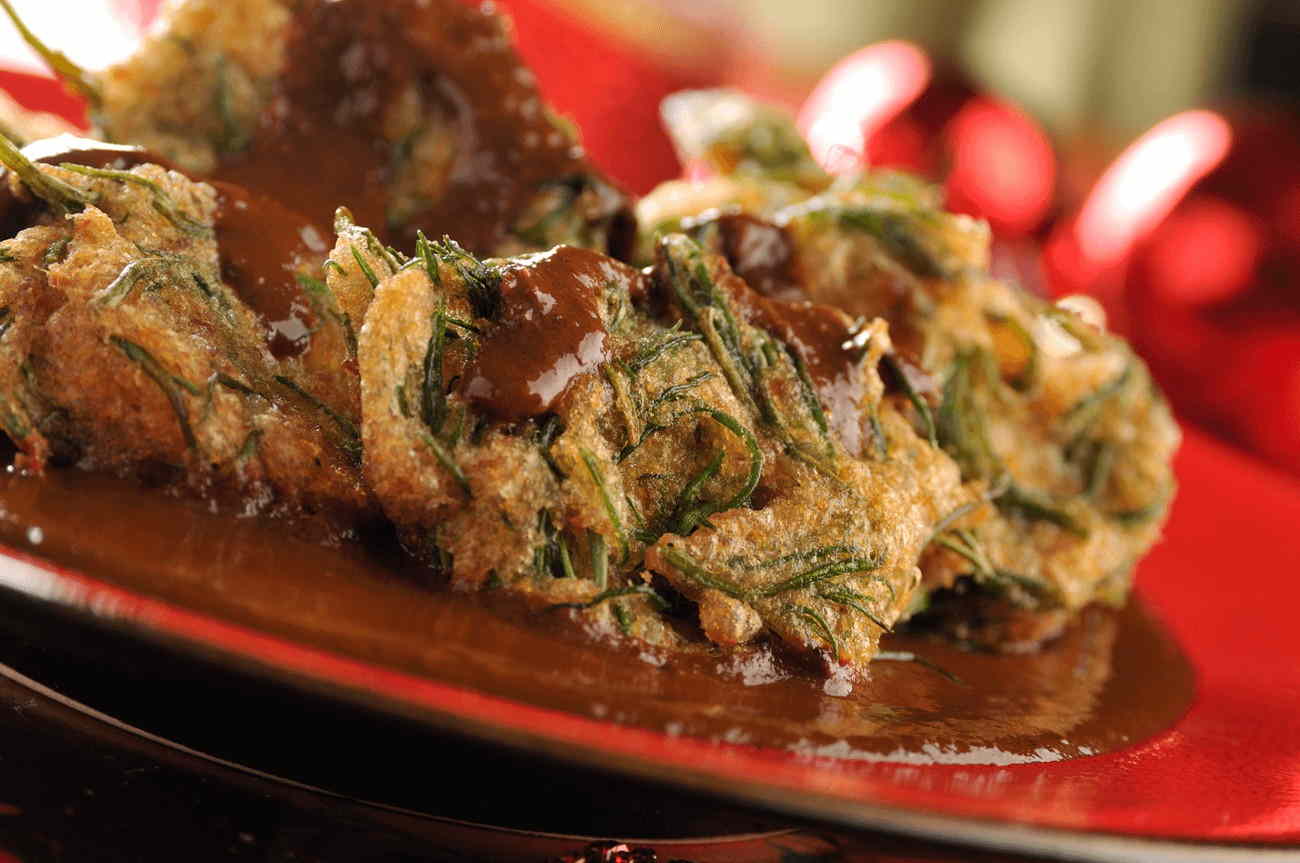 Romeritos is a typical Mexican dish eaten during the holiday season. It's easy to make, delicious and nutritious, as it supplies vitamins and minerals, including vitamins C and B2, calcium, potassium and iron, all of which help regulate various bodily functions.
Directions
Beat egg whites until forming stiff peaks. Add yolks, flour and salt and continue beating for one minute. Fold in shrimp, breadcrumbs and seepweed.
Heat Nutrioli® in a skillet. Spoon in mixture, forming hotcakes, and fry until lightly browned. Place on paper towels to absorb excess oil. Set aside.
In a separate pan, cook mole and chicken stock over medium heat, stirring constantly, until mixture is smooth, without lumps.
Place hotcakes in mole and let boil. Salt and pepper, as necessary, and serve.