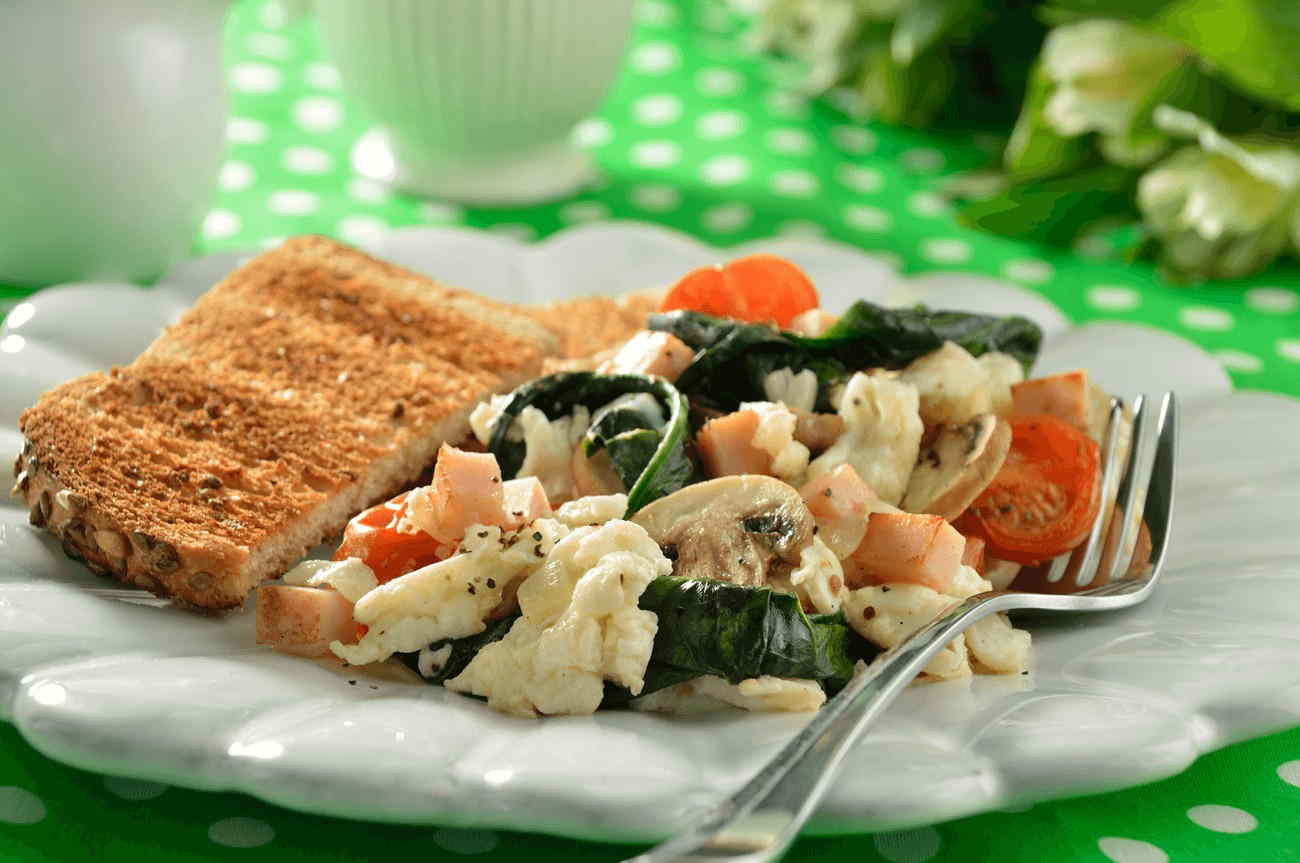 Spinach is one of the most nutritious vegetables. It supplies fiber and is rich in folic acid, iron, calcium and magnesium. Make sure you include it in your diet!
Directions
Heat Nutrioli® in a non-stick skillet and sauté onion until translucent. Add spinach and cook for a few minutes until tender. Add tomatoes, turkey ham and mushrooms and cook together for approximately 3 minutes. Season with salt.
Meanwhile, beat egg whites in a bowl. Add a pinch of salt and pour into skillet once vegetables are ready. Cook, mixing well with vegetables, until egg sets. Serve hot.