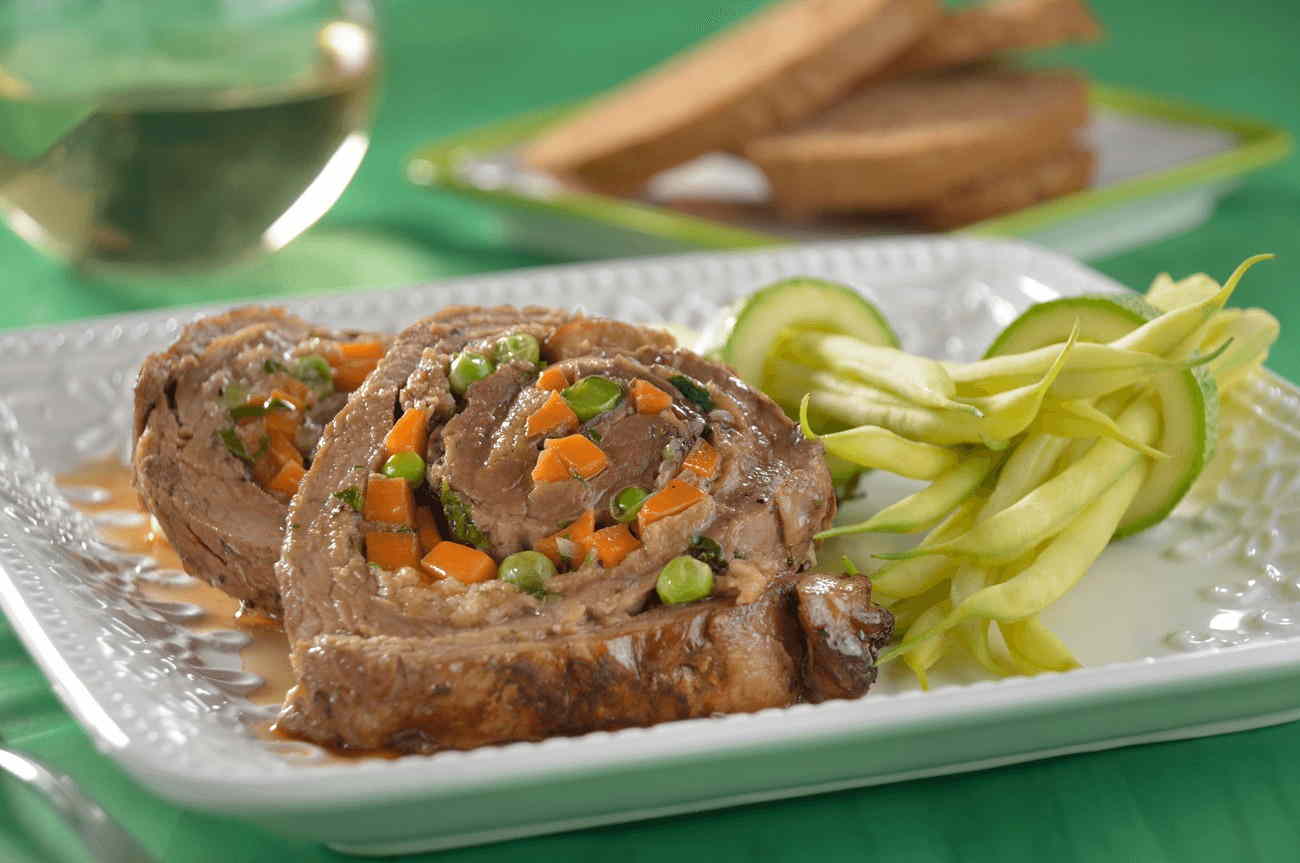 Vegetables like mushrooms, onions, carrots and peas supply vitamins A, B and C, as well as potassium, magnesium, fiber and antioxidants.
Ingredients
1 steak (2½ lbs., butterflied)
Salt and pepper
2 cups sliced mushrooms
1 onion (diced)
½ cup panko
3 TBSP parsley (chopped)
1 TBSP dried oregano
1 cup cooked peas and carrots
1 TBSP Nutrioli®
Worcestershire sauce
Low-sodium seasoning sauce
Kitchen twine
Directions
Lay out steak on working surface. Season with salt and pepper and sprinkle with a light layer of panko.
In a bowl, combine remaining ingredients, except sauces. Mix well and season with pepper and a pinch of dried oregano. Distribute vegetables evenly on meat and then roll, securing with kitchen twine. Heat Nutrioli® in a skillet and sear steak on all sides until browned.
Combine sauces in a small bowl and use them to baste steak. Place steak in an oven-safe dish and bake at 350 °F for 25 minutes or until achieving desired doneness. Slice and serve.