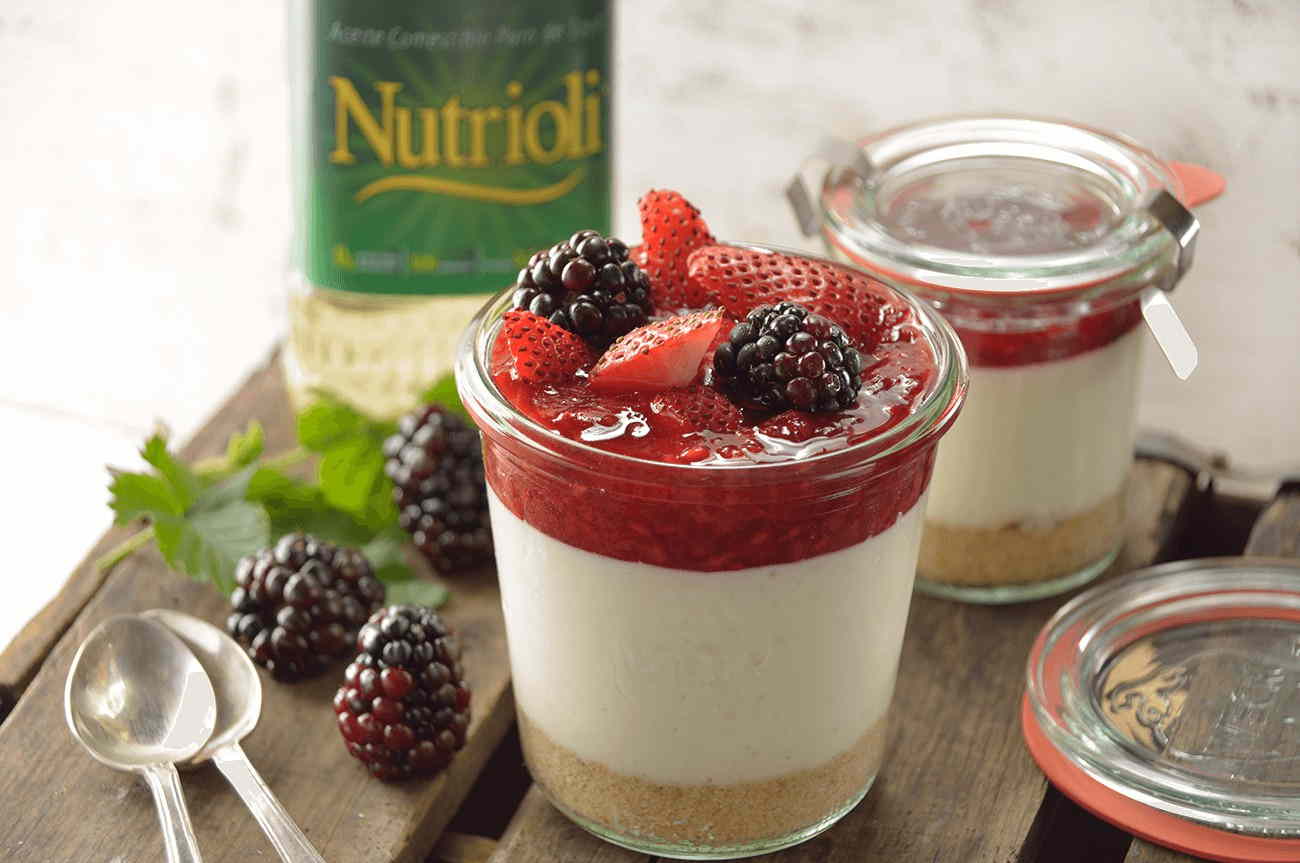 Berries are not only delicious, but thanks to their color, they're rich in vitamins A, C and E, as well as beta-carotene, whose antioxidant action protects our cells.
Ingredients
1 package crushed Marias Galletas (may substitute 6 oz. graham crackers, Nilla wafers, animal crackers, etc.)
5 TBSP Nutrioli®
7 oz. cream cheese
1 can light condensed milk
2 TBSP gelatin
¾ cup cold water
Juice of 2 lemons
For berry topping:
1 lb. berries (strawberries, raspberries and blackberries)
¼ cup stevia
Directions
In a bowl, mix Nutrioli® with crushed cookies, stirring until moistened. Divide between dessert dishes, using a spoon to press against bottom and sides to form a crust approximately 3∕16" thick. Refrigerate while you prepare the rest of the recipe.
Soak gelatin in water. Once spongy, heat in double-boiler or bain-marie, stirring well until completely transparent.
Place cream cheese, condensed milk, lemon juice and gelatin in blender and mix until as smooth as possible. Divide mixture between dessert dishes until three quarters full. Refrigerate until filling sets.
To make topping, wash berries and place in a heavy pan. Sprinkle with stevia and bring to a boil over medium heat. Remove from heat, let cool and spoon over cheesecakes until dishes are filled. Refrigerate until time to serve.