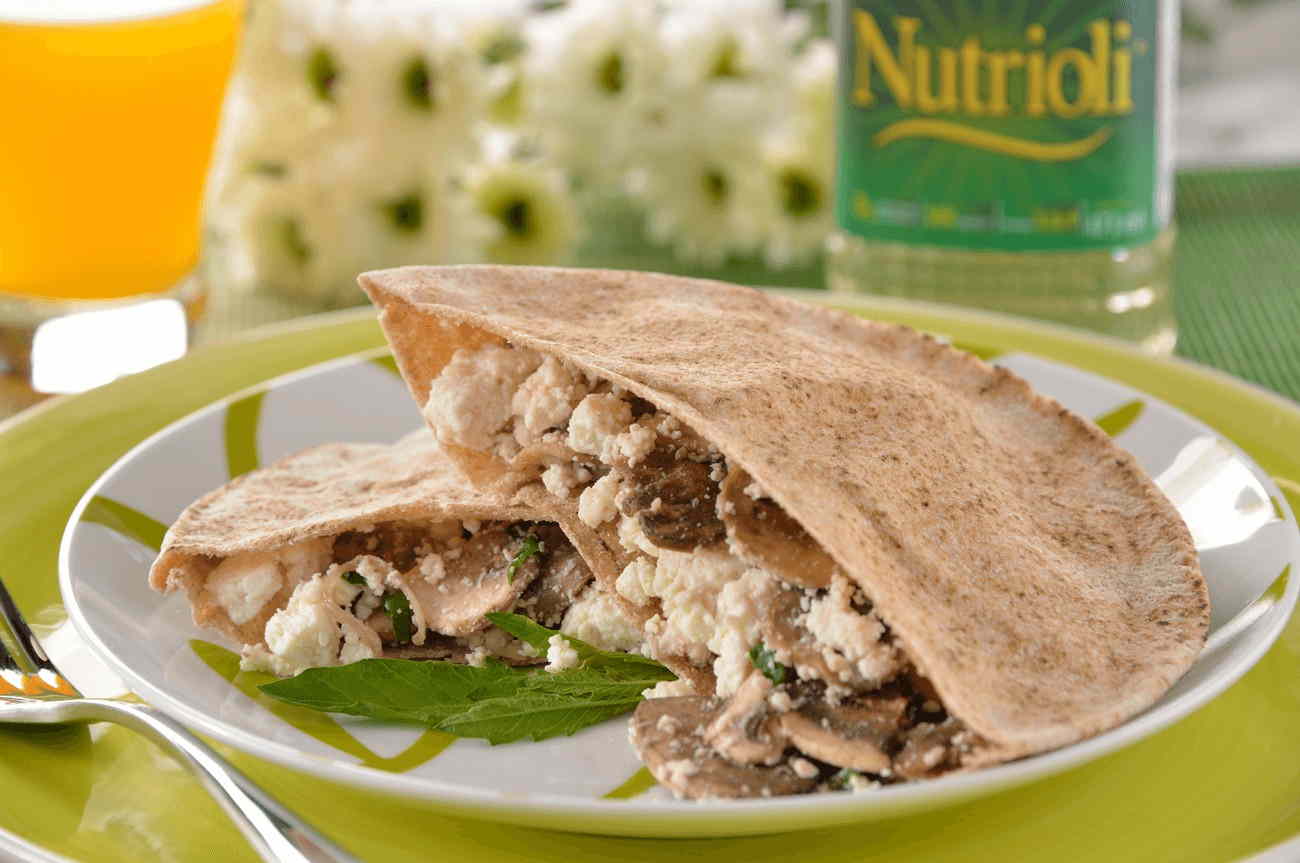 Cottage cheese is high in protein and calcium and low in fat and sodium. We recommend that you include this nutritious low-calorie food as a regular part of your diet.
Directions
Heat Nutrioli® in a skillet and sauté onion until translucent. Add mushrooms and wormseed and cook for 5 minutes or until mushrooms release their liquid. Drain off liquid and add cottage cheese. Season with salt and pepper and cook until warmed through.
Meanwhile, heat pita bread on a hotplate. Once soft, split in two and open each half like a pocket. Fill with cottage cheese mixture and serve hot.